Thinadhoo land reclamation moves forward
Maldives Transport and Contracting Company (MTCC) has just released the latest update on the Gdh. Thinadhoo Industrial Zone Land Reclamation and Shore Protection Project.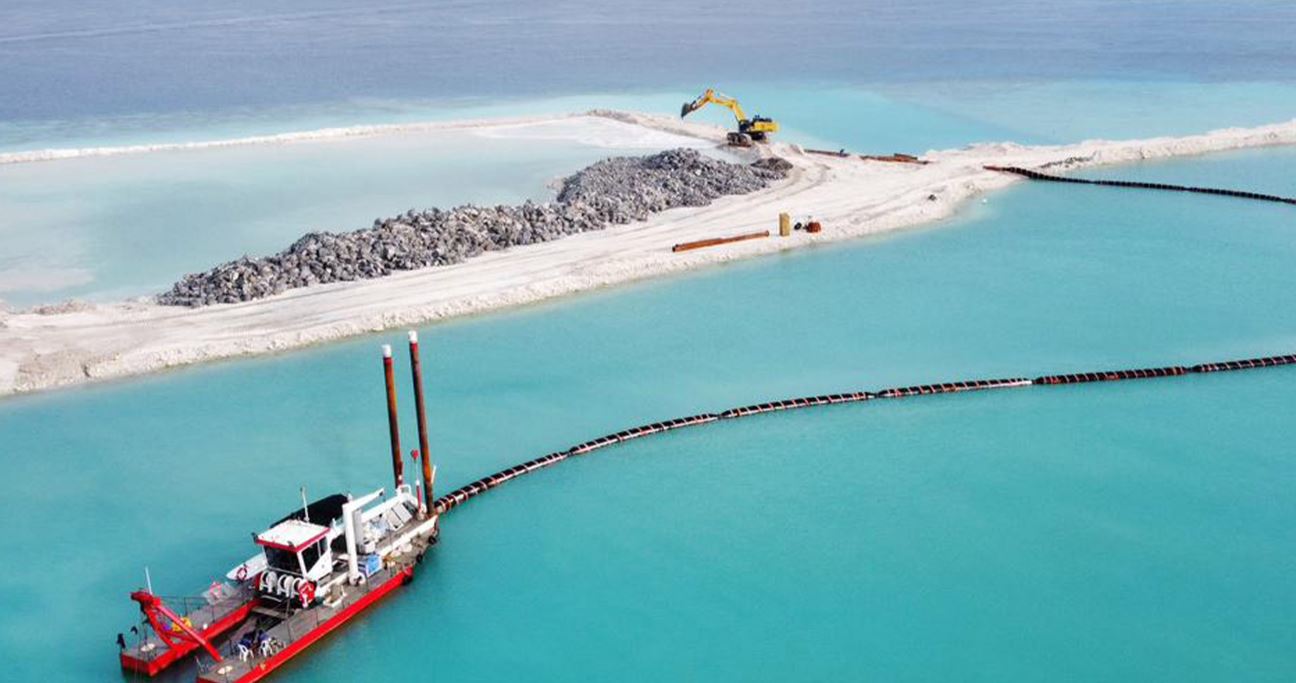 The first shipment of precast concrete blocks and rock boulders required for the project has been delivered to the site.
Dredging and reclamation operations are currently ongoing.
Scope of works will include:
reclamation operations of 10.6 hectares,
construction of a 1521m revetment,
sheet pile works of 166m,
installation of 4492sqm pavement, bollards, fenders and lights.
The value of the project is MVR 125.22 million ($8.1 million) and the job is to be completed during the next year.