Boskalis' dredger Causeway arrives in Stornoway
Dredging work on the seabed around the new quays and approaches to Stornoway's new deep water harbour is about to begin.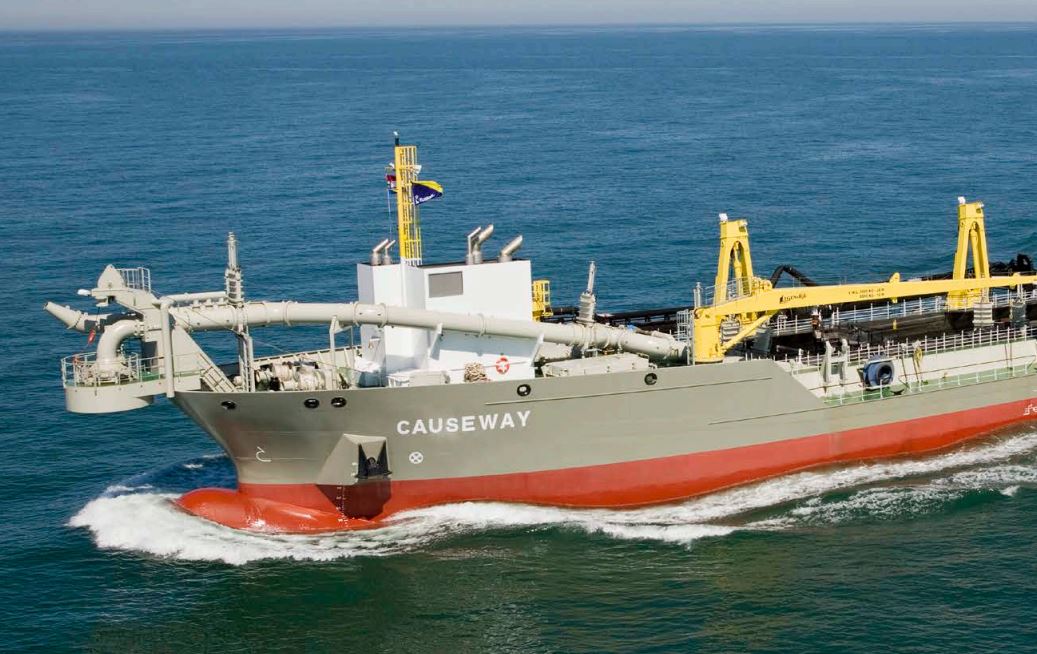 The dredging will be carried out by the Boskalis dredger Causeway, assisted by two workboats, the MC Fenna and the MC Aramis.
The Causeway is fitted with a trailer suction pipe, through which material loosened from the seabed by a draghead, fitted with teeth and water jets, will be pumped into the vessel's cargo hold.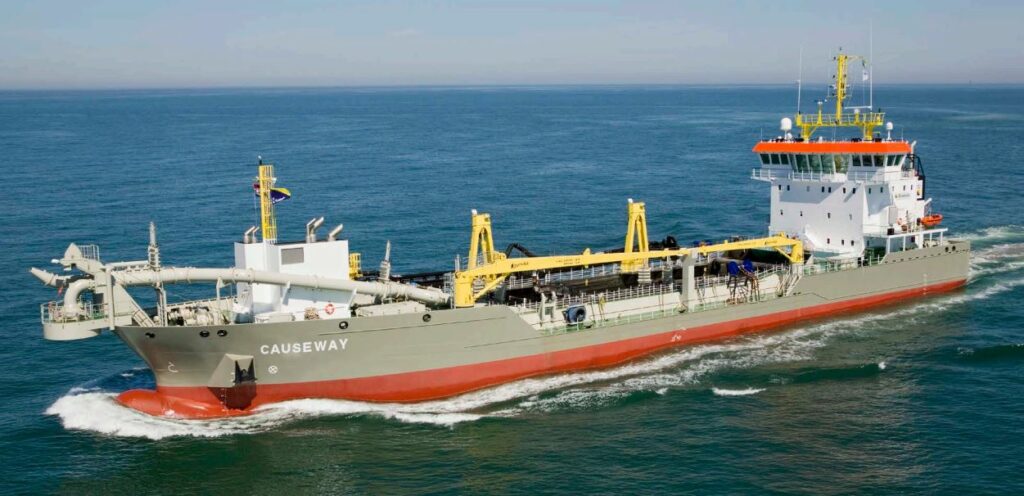 The dredger left Rotterdam yesterday (Monday, January 2) and is expected to arrive in Stornoway tomorrow.
Stornoway Port Authority (SPA) said that the harbour depth must be increased to ensure it is able to accommodate larger vessels.
Under the dredging project, up to 500,000 cubic metres of material will be removed from the seabed, the majority of which will be placed behind bunds in the reclamation area.
"Operations will be conducted 24hrs a day. Subject vessels will display the required lights and shapes," said SPA.
The dredging program is set to be completed in 8 weeks.