Boskalis' giant Magnor busy in Klapieda PHOTO UPDATE
Boskalis' giant backhoe dredger Magnor is currently very busy in Klaipeda, Lithuania, working on a capital deepening project.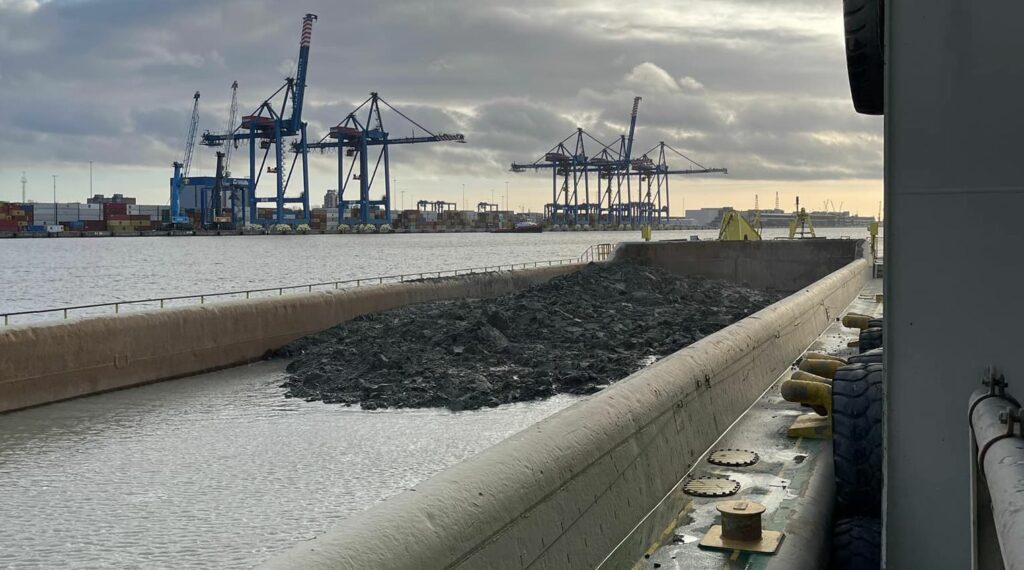 Dredging of the navigation channel up to 15.5m – 16m is essential in order to increase the capacities of Klaipėda Seaport and enhance the security of maritime transport for larger vessels.
Also, one of the main goals of this project is increasing the efficiency of the transport chain.
Once the depth of the navigation channel increases, the port will be able to receive more fully loaded vessels, which will reduce cargo transportation time and air pollution.
The maritime channel dredging operations are set to be completed in the spring of 2023.