Dredger Miss Katie on track to work in Hatteras Inlet
The Dare County Waterways Commission is hopeful that maintenance issues in Hatteras Inlet finally can be addressed in a timely manner, the Island Free Press reports.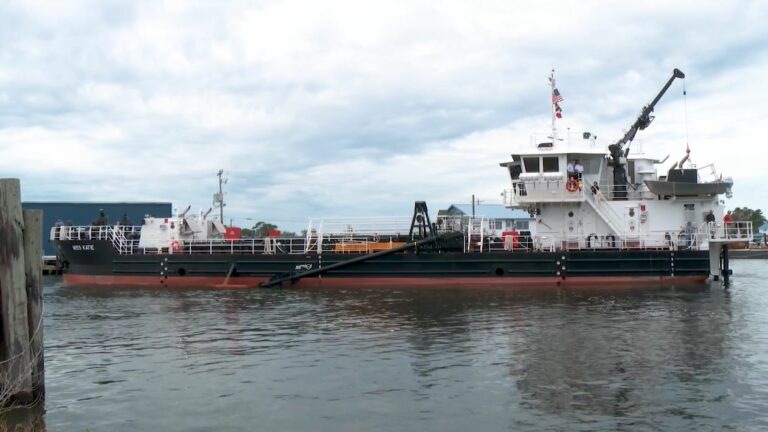 "We don't want to wait until the last minute," Commission Chair, Steve Coulter, said at Monday's meeting in Manteo.
"We want it fixed and maintained so we can tell the people to come."
With permission from the Oregon Inlet Task Force, the new state dredge Miss Katie is on track to be able to work in the Connector Channel by early February, waterways administrator Barton Grover said.
The Oregon Inlet panel, which controls the dredge's schedule, voted at its Tuesday meeting to approve the Commission's motion requesting the Hatteras work, Grover said.
There will likely be another request for the Miss Katie to go back to Hatteras at the end of March, he added.
The goal is to prevent another shoaling crisis by keeping the channel in good shape before the six-month sea turtle moratorium begins on April 1. But work is possible in the warmer months with permission from regulatory agencies.
The 156-foot shallow-draft hopper dredge, christened on Oct. 13 at a ceremony in Wanchese, is a public-private partnership with Greenville, N.C.-based EJE Dredging Service, built with a $15 million allocation from the state Shallow Draft Navigation fund.