DeSantis announces award of $100M for beach nourishment projects
Florida Governor Ron DeSantis announced yesterday the award of $100 million to support beach nourishment projects within 16 coastal counties impacted by Hurricane Ian or Hurricane Nicole.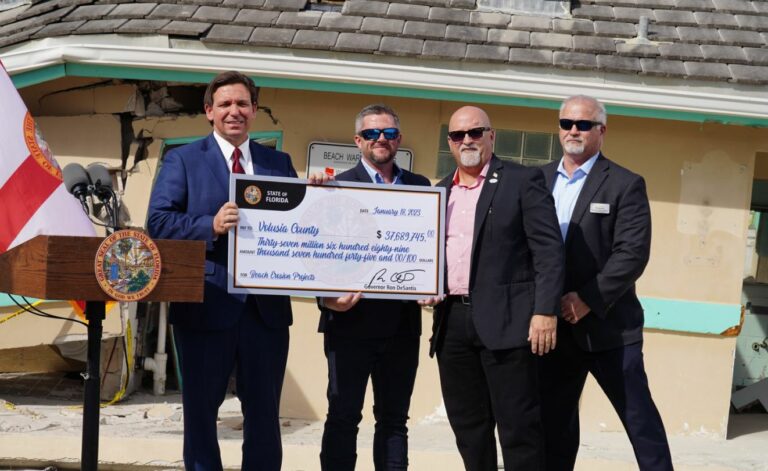 On Dec. 16, 2022, Governor DeSantis signed into law Senate Bill 4A, which allocated this funding to address coastal erosion resulting from these two back-to-back storm events.
This award is in addition to the $20 million awarded in November to help several local governments immediately address erosion concerns while other assessments were ongoing to help inform long-term opportunities for assistance.
Placing sand as quickly as possible is essential in order to avoid additional damages to public and private infrastructure from subsequent storms and erosion.
"The coastal erosion caused by these storms not only damaged upland structures and infrastructure but left them vulnerable to subsequent storms if not addressed," said Governor Ron DeSantis.
"I am pleased to announce another step to expedite recovery of our communities impacted by these historic storm events. This funding will support beach restoration needs, allowing us to rebuild and further enhance resilience."
A wide, nourished beach system absorbs wave energy, protects upland areas from flooding, and mitigates erosion.
Also, a healthy beach provides a buffer between storm waves and landward areas, preventing destructive waves from reaching the dunes and upland developments.