VIDEO: Sea trails of TSHD TEUNIS HUIBERTUS
Royal IHC today released this amazing video of trailing suction hopper dredger TEUNIS HUIBERTUS on its sea trails in January 2023.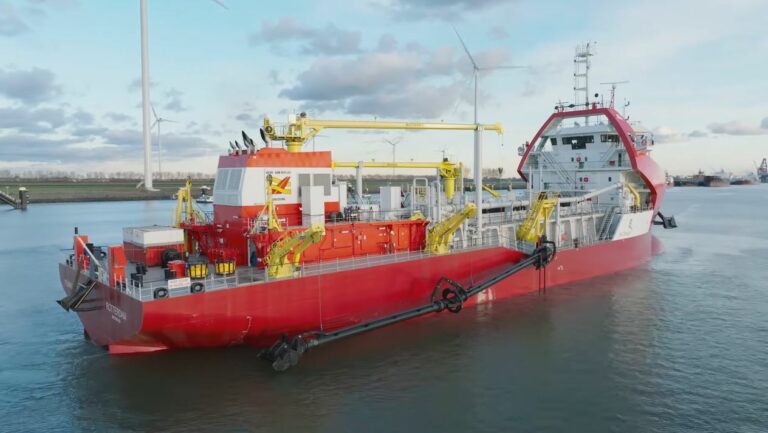 This Beagle® 4 is a TSHD from the series of 'standard' medium-sized hoppers of IHC Dredging.
During the sea trails, next to the ship performance and safety procedures, all crucial dredging systems, like the dredging installation and automation, are tested to ensure that the TEUNIS HUIBERTUS is ready for delivery to the Dutch contractor Gebr. van der Lee.
After delivery this dredger will be working in the Netherlands.
Rijkswaterstaat, the client of many Dutch dredging projects, focuses on the use of cleaner dredgers. That is why Gebr. van der Lee wanted a sustainable trailing suction hopper dredger.
With a best-in-class fuel efficiency, with adequate low greenhouse gas emissions and an exhaust gas treatment to meet the IMO Tier III emission standards, the Beagle® scores well on the environmental cost indicator, a critical success factor for winning tenders.