Ocean City's northend beach replenishment nears end
At the end of last week, Ocean City's beach replenishment project had reached the 11th Street beach and this week should be close to finishing at 14th Street, Mayor Jay Gillian said.
This is the 10th time the U.S. Army Corps of Engineers has replenished the sand in the north end of the resort since the beginning of a 50-year agreement.
The federal and state governments pick up about 90 percent of the cost of the project.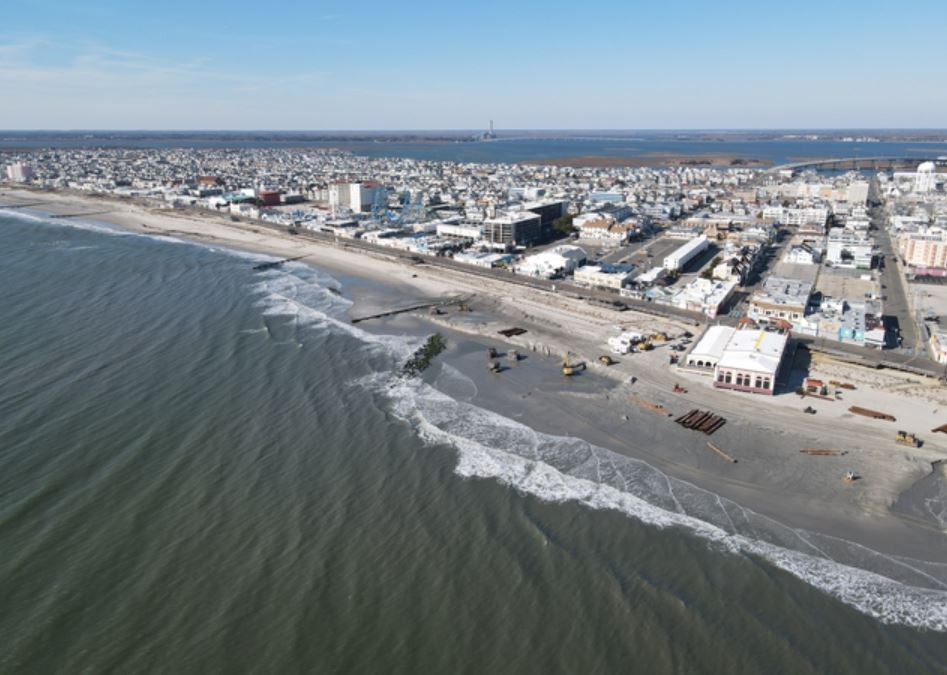 The north end gets refilled every three years under the agreement. The south end, part of a different agreement, is scheduled for a fill later this year.
This latest project, which stretched from the north end to 14th Street, was part of a $21.5 million contract to put some 1.2 million cubic yards of sand on the beaches.
Work began in the late fall when the pipe from the dredge landed on the Morningside Road beach, started to pump sand from the dredge area off the coast to the north and then the fill proceeded southward in the ensuing weeks.