USACE wrapping up work in the North Topsail Beach
The U.S. Army Corps of Engineers has notified the Town of North Topsail Beach (NC) that their contractor will soon wrap up dredging and beach nourishment work in this area.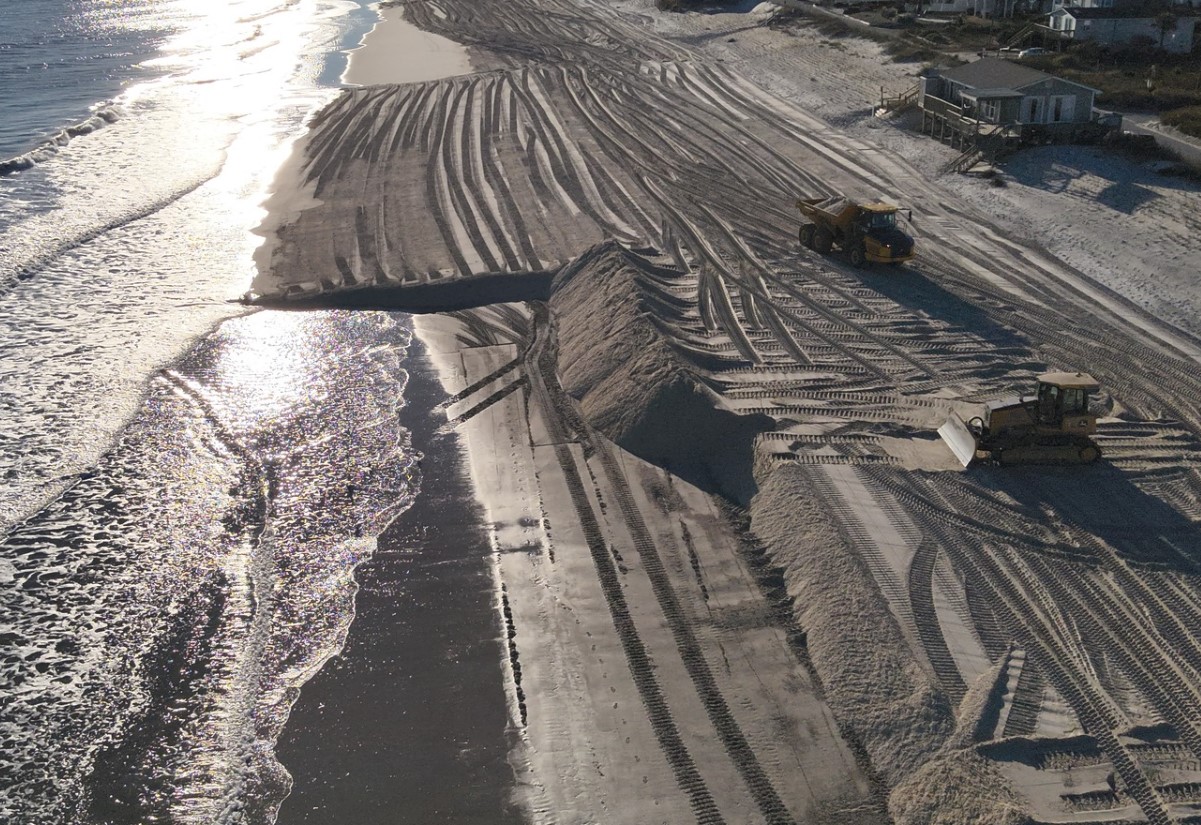 According to the update, the contractor is scheduled to finish dredging the current channel and wrap up placement on the beach by February 20, 2023.
Phase 1 of this USACE permitted and funded project includes navigation-related dredging of the Atlantic intracoastal waterway (AIWW) and channels to Jacksonville and placement of beach compatible material on to the shoreline.
During the works, about 173,000 cubic yards of beach compatible material will be pumped by pipeline and placed at ~2342 New River Inlet Road (NRIR) and work south about 4,000 feet.
Here is a birds eye view of the project as recorded by the Town's drone on February 09, 2023.