Hopper dredger Eleanor almost ready to sail again
After almost 40 days, Eleanor's scheduled maintenance and repairs are almost done, and the trailing suction hopper dredger (TSHD) will soon be dredging sand again.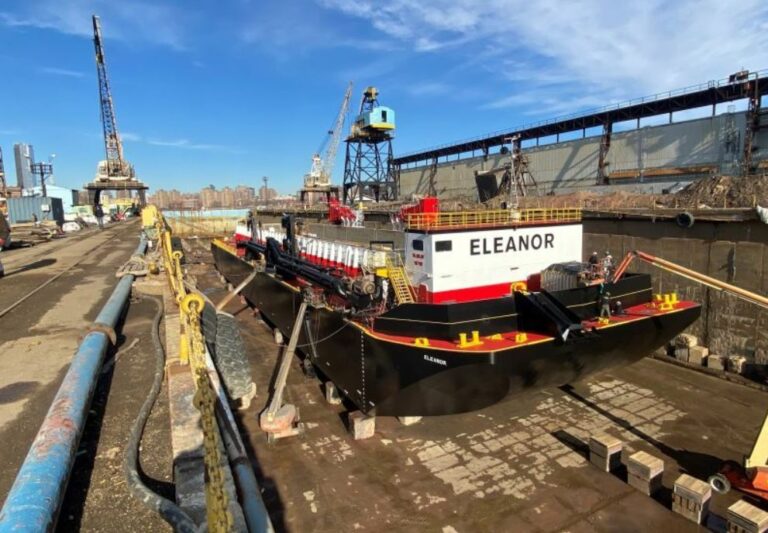 The vessel is expected back to North American Aggregates (NAA) for testing today.
"While the vessel was drydocked at GMD Shipyard, the team worked tirelessly to meet our USCG requirements and perform necessary maintenance and modifications to the dredging systems," said North American Aggregates.
North American Aggregates was founded in 2016 and is a subsidiary of Weeks Marine, Inc.
"Our Aggregates team is equipped to offer beneficial reuse and large transportation by water, and thus provides environmentally sound solutions including the reduction of transit emissions by reducing road conveyance in the transportation of aggregate materials," said Weeks.