Work on Buruni breakwater and backfilling moves forward
Maldives Transport and Contracting Company (MTCC) has just released the latest update on its Buruni Shore Protection Project.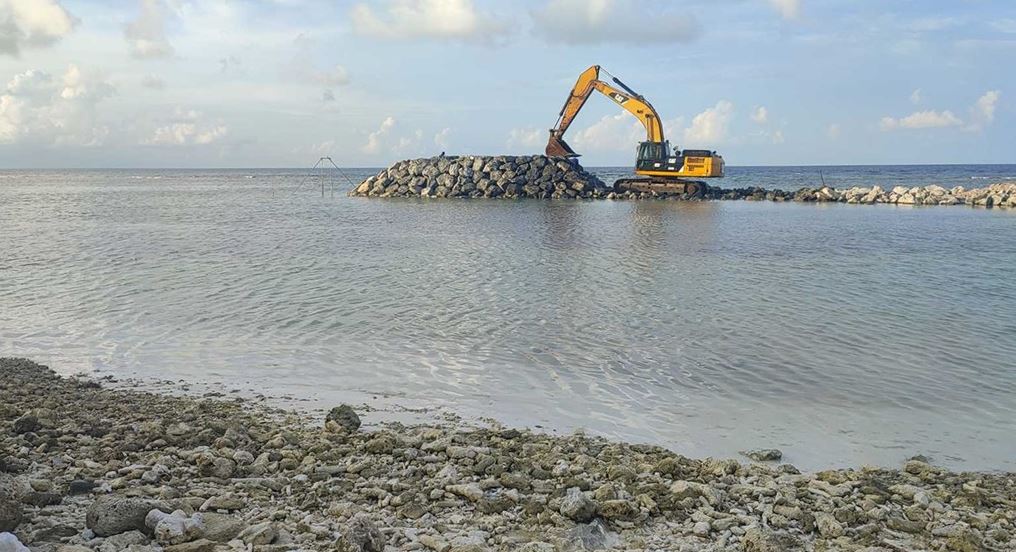 According to MTCC, the works are in full swing – breakwater construction has reached 20% completion and beach area backfilling work has reached 27% completion.
Scope of works for the project will include:
beach filling of 21,181.80 cbm of sand,
construction of a 220m revetment,
The value of the project is MVR 27.2 million ($1.7 million).