Donjon wraps up Arthur Kill dredging
New Jersey Department of Transportation (NJDOT) officials yesterday announced the completion of dredging in the Arthur Kill for the Carteret Ferry Terminal in Middlesex County.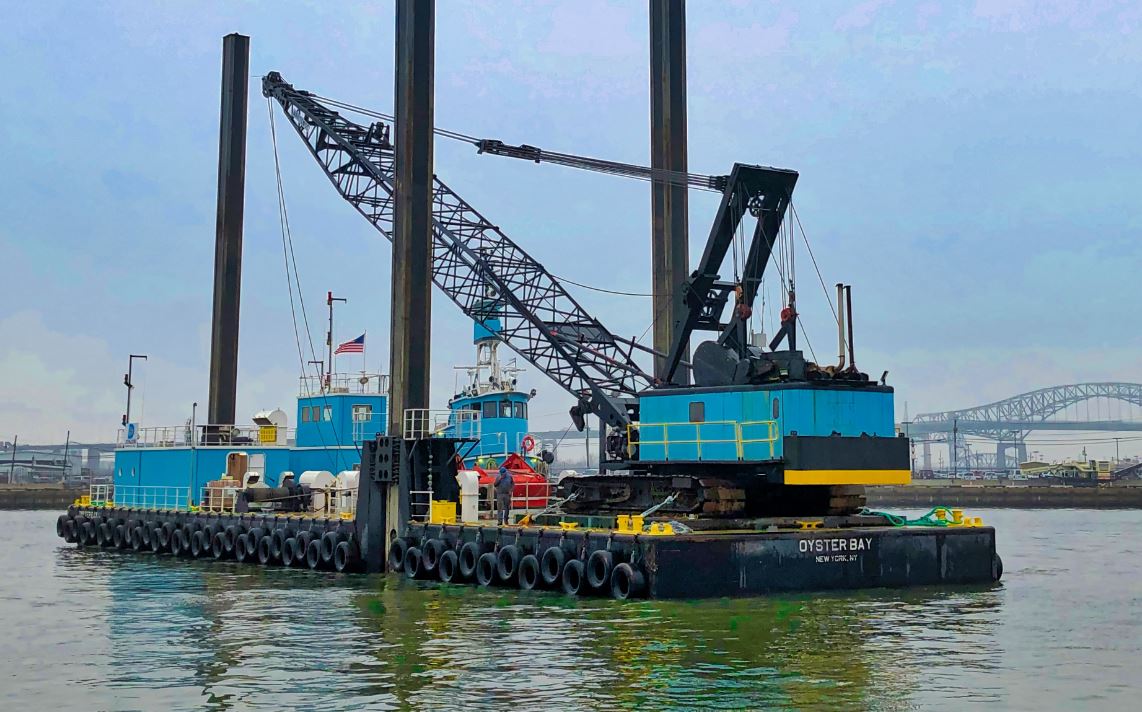 The $5 million Carteret Berth and Ferry Terminal Dredging project created capacity in the Arthur Kill for the new ferry terminal that will provide service between New Jersey and New York City.
Dredging operations began in December with work taking place seven-days-a-week when weather and other conditions permitted.
NJDOT's contractor, Donjon Marine Co., Inc, removed more than 20,000 cubic yards of sediment from the proposed berth in preparation for construction of the ferry terminal.
The dredged material was processed and will be used as cover for the Middlesex County Utility Authority landfill.
Funding for the dredging project was in addition to $11.7 million Governor Murphy has committed for the Carteret Ferry Terminal Project.
The dredging is the first major step in the project, said NJDOT.
Also, this investment in mass transit supports the administration's commitment to funding transportation infrastructure for the State of New Jersey.