Barcelona Harbor dredging set for May
New York Congressman Nick Langworthy has announced the Army Corp of Engineers' plan to start dredging the Barcelona Harbor in May, three months ahead of schedule.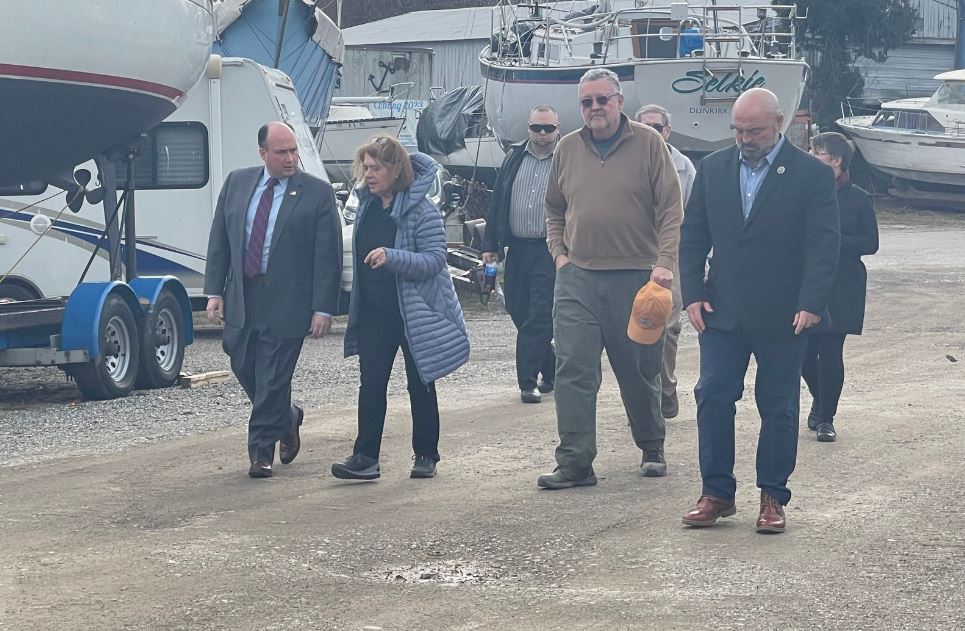 Following the Congressman's meeting with county and town officials, he made it a top priority to tour the harbor back in February to see first-hand the safety risks and shoaling that have formed after severe weather storms have pummeled the county in recent years.
As a result of the visit, Congressman Langworthy pledged to bring Chautauqua County Executive PJ Wendel, Town of Westfield Supervisor Martha Bills, and the Army Corp together to expedite the process for a critical dredging project.
Securing an earlier start date is a big win for the people and economy of Chautauqua County. 
"After successful meetings with the Army Corp of Engineers and local stakeholders on the dire need for dredging of the Barcelona Harbor, I am excited to announce those positive talks have resulted in a positive outcome for the residents and tourists of Westfield," said Congressman Nick Langworthy.
"The Army Corp has agreed to move forward with the dredging of the harbor ahead of schedule and just in time for the summer season – the most critical time for the local economies along Lake Erie.
"I would like to thank County Executive Wendel and Town Supervisor Bills for the strong partnership we have had to deliver on a promise for the people of Chautauqua County."