MTCC completes Kumundhoo dredging
The Maldives Transport and Contracting Company (MTCC) has just announced that the dredging work on the channel and harbour basin in Kumundhoo is now complete.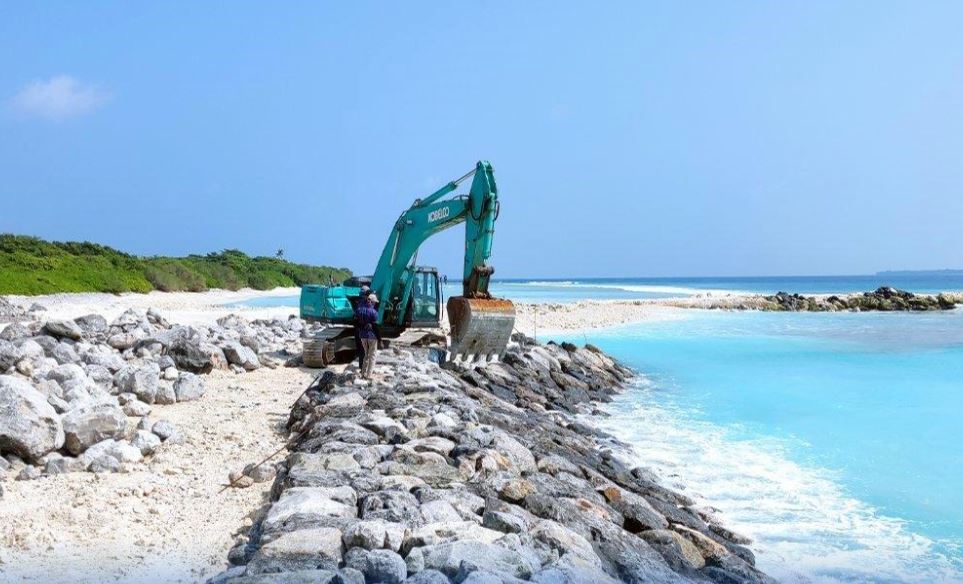 The project, located in Haa Dhaalu Atoll, was contracted to MTCC to resolve the difficulties faced by vessels entering the harbour, due to high currents and sedimentation in the existing entrance channel.
President of Kumundhoo Island Council, Ameen Mohamed, said that the residents have been in a lot of distress due to the difficulties faced by the harbour.
As such, he said that MTCC and the Ministry of National Planning, Housing and Infrastructure assured that the dredging will solve the problem of the harbour and bring great relief to the boat owners and the general public.
The scope of the contract includes new harbour dredging of 9,346cbm, channel dredging of 4,954cbm, construction of 242m breakwater and 198m revetment, and installation of navigational aids.
The value of the project is $2.27 million.