Texel nourishment campaign to continue until May
Rijkswaterstaat and Boskalis continue with the regular nourishment of the Texel coast, applying new sand to the beach at De Koog.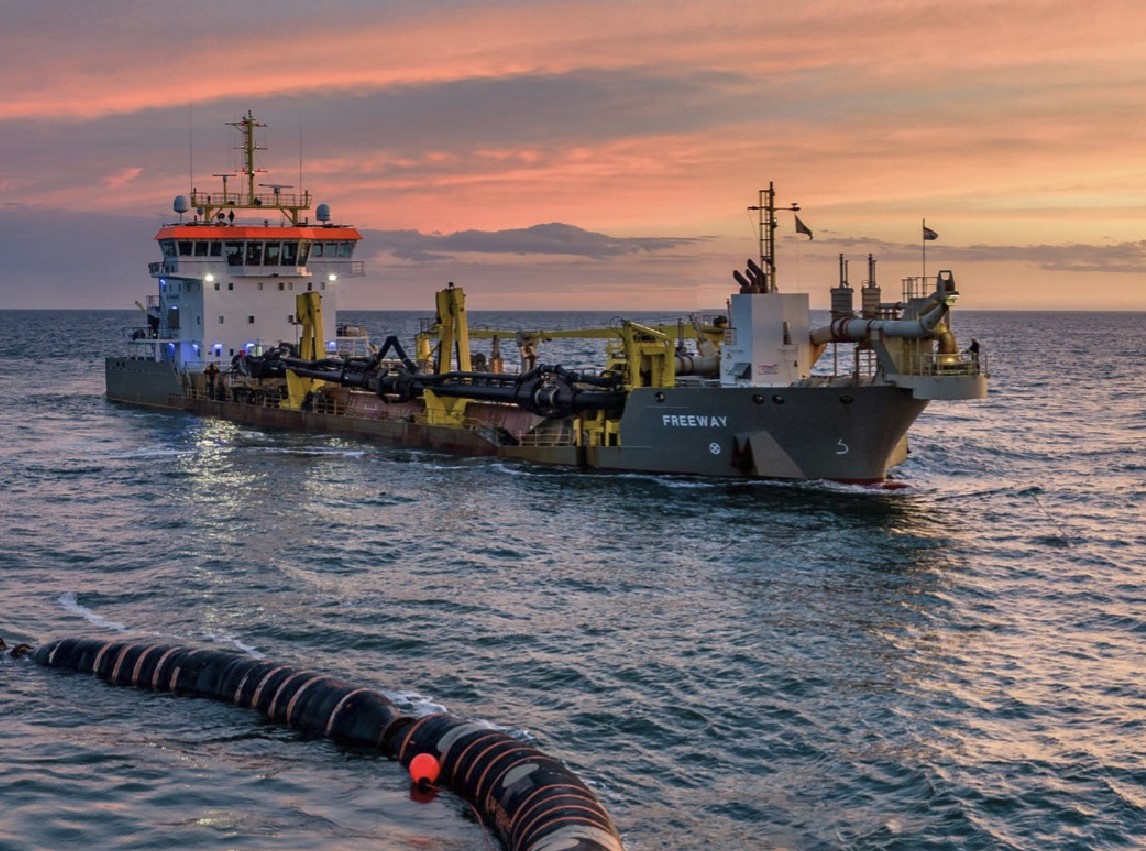 According to Rijkswaterstaat, the two companies will continue maintenance of the coast until the beginning of May 2023. Thanks to this extra sand, Texel will be better protected against the sea.
Between September and December 2022, Boskalis carried out maintenance of the beach on the north side of the island, between beach posts 25-30, and small part of the beach at Texel-Midden.
Over the next 8 weeks, hopper dredgers will deposit 1.2 million m3 of sand between beach posts 14-19, close to De Koog.
"The part of the beach we are working on is cordoned off and off limits. We do this because of the danger of quicksand and moving bulldozers and shovels," Rijkswaterstaat said in the statement. "Visitors to the beach can pass the work area along the side of the dunes. It is important to keep a distance from the pipe through which the sand is supplied."
The sand for the Texel beach nourishment campaign comes from the North Sea, 10 to 12 km off the coast. Special equipment, 'trailing suction hopper dredgers', suck up this sand from the seabed and discharge the material onto the coast via pipeline, after which bulldozers spread the sand evenly across the beach.