USACE seeks public input for the Honolulu Harbor study
The U.S. Army Corps of Engineers, Honolulu District – in partnership with the State of Hawaii Department of Transportation (HDOT) – is seeking public input on the preparation of the Honolulu Harbor Modification Feasibility Study to address potential impacts with improving the Honolulu Harbor Federal navigation channel.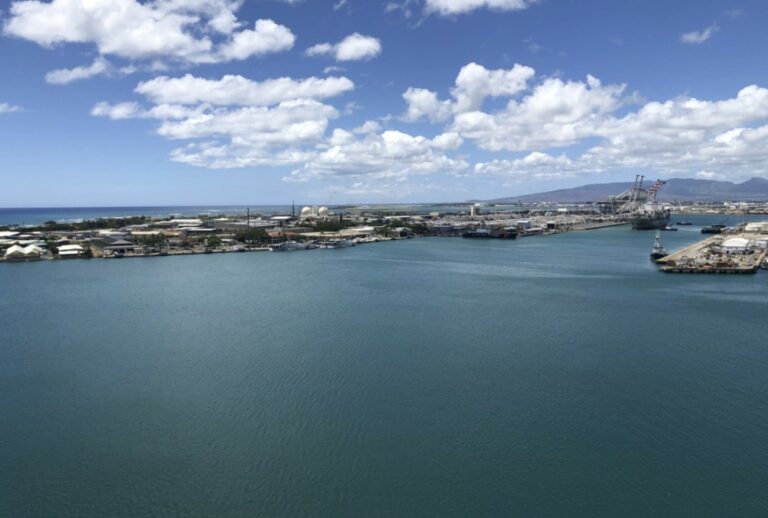 The goal of the study is to investigate alternatives to improve ship navigation efficiency, reduce transportation costs, maintain safety in Honolulu Harbor, and improve the resilience of Harbor operations to meet the demand for goods in Hawaii and U.S. territories in the Pacific.
Last year, USACE Honolulu District and HDOT signed a feasibility cost sharing agreement (FCSA) to initiate a new start study for Honolulu Harbor. The study is estimated to cost a minimum of $3 million, cost shared 50/50 between HDOT and USACE, and take a minimum of three years to complete.
The study will be used as a basis for ensuring compliance with NEPA and evaluating alternative plans, including the "No Action" plan. The proposed alternatives identified include widening and deepening Honolulu Harbor channels and basins and consideration of nonstructural measures. The modification of the Sand Island Bridge, also known as the Slattery Bridge, and opening of the Kalihi channel are also being considered. The Integrated Feasibility Report and NEPA document will address dredged material management requirements for construction and long-term operations and maintenance.