Hopper dredge Magdalen begins the Duck dredging operations
Weeks Marine has finally begun work on the dredging and beach nourishment project in Town of Duck, North Carolina.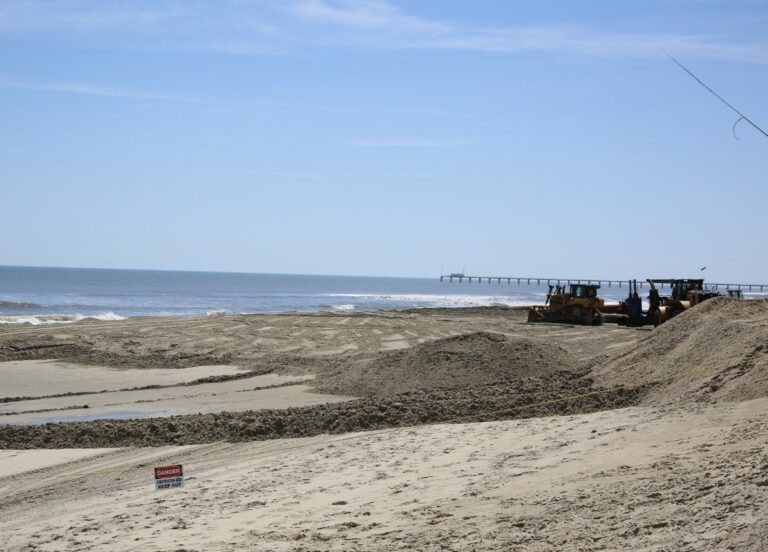 The hopper dredge Magdalen placed the first load of sand from the subline located just south of Dianne Street on Tuesday evening (April 11).
After building the construction pad, the work continued north from the subline toward Skimmer Way. Yesterday, the active construction area was located between Old Squaw Drive and Mallard Drive.
The Duck beach project includes nourishment of approximately 1.6 miles of shoreline from the Army Corps Pier north to Skimmer Way at a construction cost of $7.4 million.
Construction was originally slated to begin last November, but the project was delayed due to equipment issues, minor weather- related delays, and commitment to another time- sensitive job.