Cox's Bazar Airport runway expansion project coming along great
China Civil Engineering Construction Corporation (CCECC) continues work on the Cox's Bazar Airport Runway Expansion project, an ambitious scheme that will transform the city into a New Aviation Hub.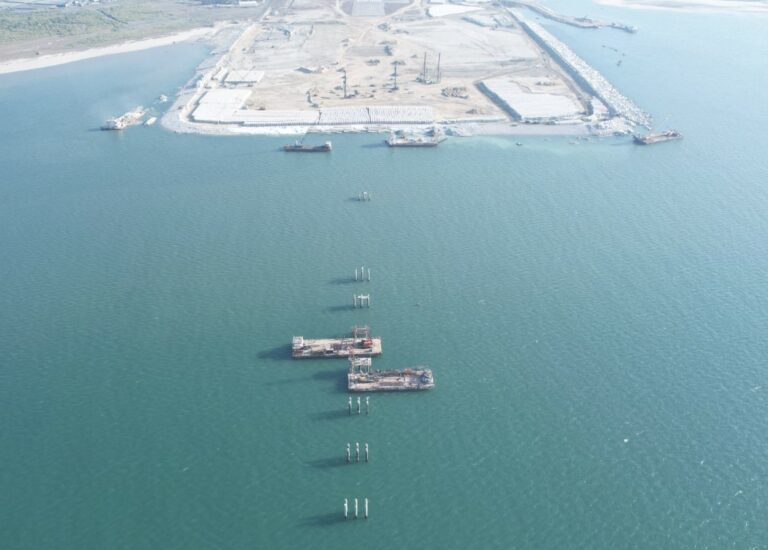 Cox's Bazar Airport started its journey as a domestic airport in 1956. Due to the damage of the airport during the war in 1971, Cox's Bazar Airport was re-opened as a domestic airport since the end of 1971.
Over the years plans have been made to upgrade and expand the airport to allow international arrivals.
The two-phase project, being financed by Civil Aviation Authority Bangladesh (CAAB), kicked off in 2012 when the runway was lengthened from 6,775 feet to 9,000 feet and widened from 120 feet to 200 feet. The runway's load capability was strengthened and the runway lighting also received an upgrade.
Under the second phase, currently underway, the runway is being expanded by an additional 1,700 feet from current 9,000 feet by reclaiming coastal land from Maheshkhali Channel. About 1,300 feet stretch of the runway's expanded portion will run over the sea.
As part of the renovation, the authorities have already completed construction of a new terminal building, increased supply of power, installation of airfield ground lighting system and other works.
Once completed in late 2023, early 2024, it would be the country's first maritime runway and the fourth international airport in Bangladesh.