EXCLUSIVE: Boskalis TSHD Oranje lengthened from 156m to 201m
Keppel Shipyard has completed the lengthening of Boskalis' trailing suction hopper dredger (TSHD) Oranje from 156 to 201 metres.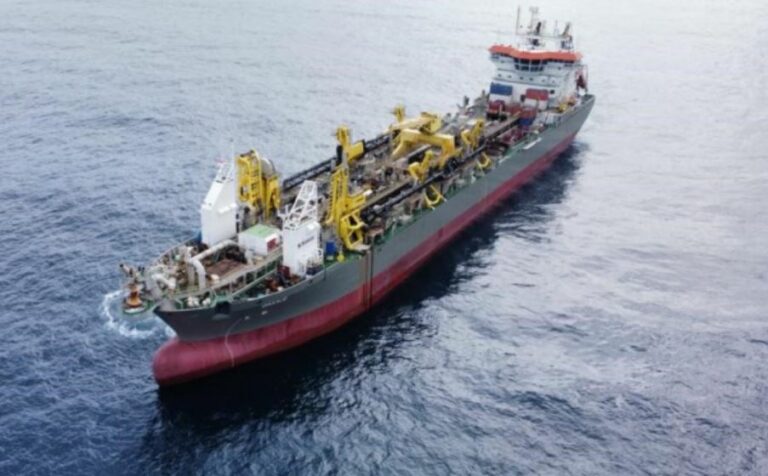 The length extension project follows the similar extension of Boskalis' hopper dredging vessel Prins der Nederlanden, which was conducted in the first half of 2022.
The conversion involved a mid-section restructuring by insertion of a new 45-metre middle section block, resulting in a capacity increase to 21,000 cubic metres for dredging sand storage.
Vessel automation system
According to Praxis Automation, part of the conversion also included a mid-life update of the existing vessel automation system.
The existing Praxis Mega-guard Pro-series was replaced by the latest E-series Mega-Guard, offering greater data communication capabilities using a redundant 100 Mbps fast-ethernet backbone.
The transition to the E-series resolved the physical range limitations of CAN technology and the modular design of the Mega-guard system provided the flexibility required for system expansion.