Townsville project reaches the halfway point
Hall Contracting announced today that their Townsville crew has reached the halfway point of the Port of Townsville Channel Upgrade project, having successfully dredged 50% of the total 3.4 million cubic metres of material.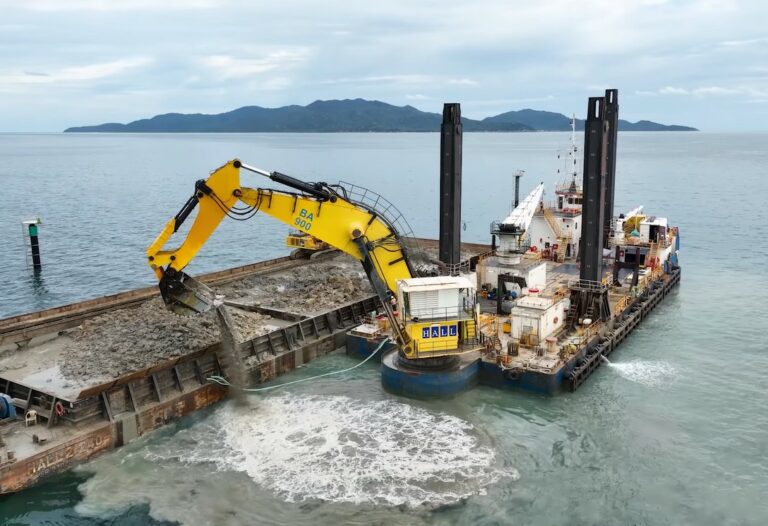 Hall is currently widening the Platypus Channel and Sea Channel, which will allow vessels of up to 300m in length to safely access the port.
Most of the works, about 90 per cent, are taking place in the Platypus Channel close to the port where the channel will be extended to 180m wide.
The rest of the dredging will occur in the Sea Channel which runs adjacent to Magnetic Island. This area is naturally deeper and will only need to be widened to 120m.
All dredge material removed as part of the channel upgrade project is being brought back to land for placement in the 62ha reclamation area.
Dredging operations are on track for completion in 2024.