EXCLUSIVE: Dredging phase of Kingstown Port modernization completes
The dredging phase of the Kingstown Port Modernization Project is now complete.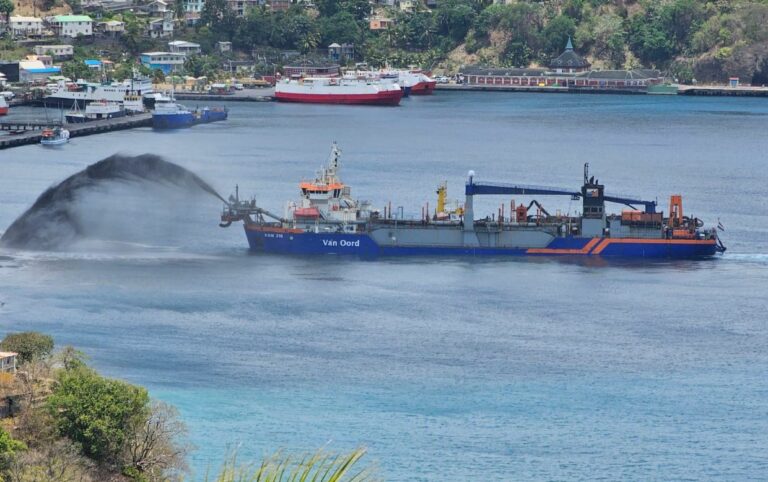 Prime Minister of Saint Vincent and the Grenadines, Dr Ralph Gonsalves, revealed this information to NBC Radio St Vincent and the Grenadines, after his meeting with officials from AECON and the project management team.
Under the contract, the dredger HAM 316 moved a total of 1.17 million cubic metres of sand from the seabed off the south east coast of St. Vincent, to Kingstown where new land is being reclaimed to construct a new container port.
The Port Modernization Project is the second largest capital project in this country's history.
The scheme forms part of Government's urban development program which includes the rehabilitation of Little Tokyo.