EXCLUSIVE: Gwadar Port dredging almost halfway done
Around 40% of the dredging work at Gwadar Port has been completed so far.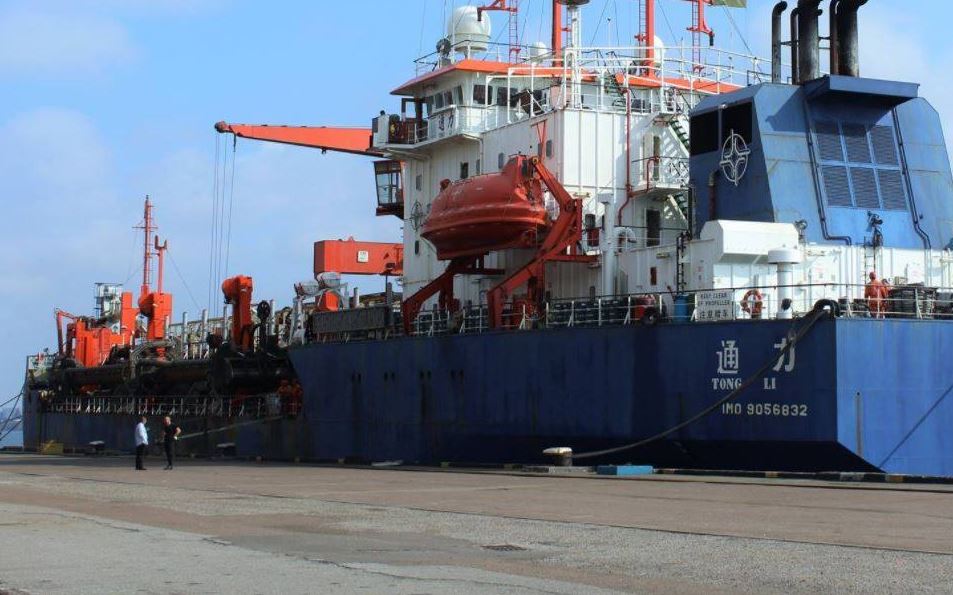 The dredging process is currently underway to restore the original depth of the navigational channel at the port, allowing larger ships to operate smoothly.
This work, conducted by the China Harbour Engineering Company Ltd (CHEC), is set to ensure seamless movement of all types of vessels and ease their docking without any interruption.
"Under the title 'The maintenance dredging of a navigational channel of Gwadar Port,' the project is expected to complete within 12 months, according to the agreement signed between CHEC and Gwadar Port Authority (GPA)," said the Authority.
"We plan to reclaim the natural and original operational depth of 14.5 meters at Gwadar Port at a cost of Rs 4.7 billion ($16.4 million)."
GPA Director of Marine Operation, Capt Gull Muhammad, added that the cost of the dredging process depends on many factors, including dollar fluctuation, fuel cost and labor charges.