Dredger Elbe completes Montserrat dredging campaign
Dutch Dredging's trailing suction hopper dredger Elbe has successfully wrapped up the Caribbean dredging campaign in Montserrat.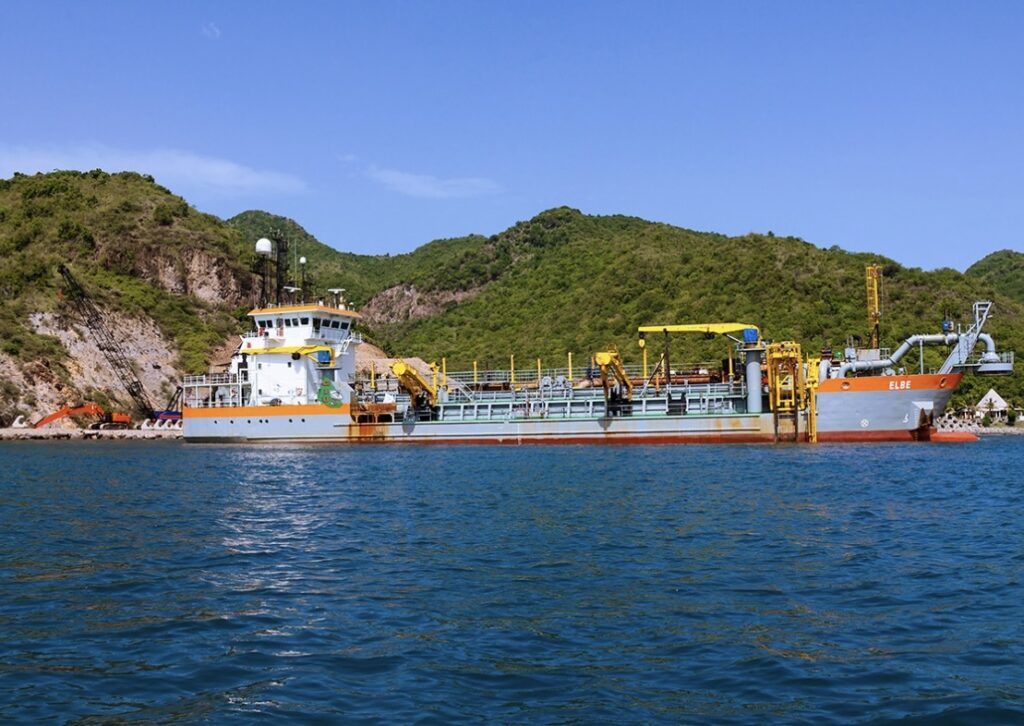 Since late July, TSHD Elbe was busy in Little Bay working on the Montserrat Port Development Project.
"On the completion of its dredging duties last weekend TSHD Elbe departed Montserrat for the final time," the Government said in the release. "The dredging operations are a significant milestone in the ongoing Little Bay Port Development Project."
During the period, the dredger achieved remarkable progress by efficiently removing and disposing of a substantial portion of the materials within the construction footprint and the navigational path.
The forthcoming stages of dredging under this project and the meticulous tidying up of the slopes will be executed utilizing alternative equipment and methods.