Brigantine beachfill project in full swing
Virginia-based Norfolk Dredging Company is busy dredging and placing sand to nourish the dune and berm project on the Island of Brigantine in New Jersey.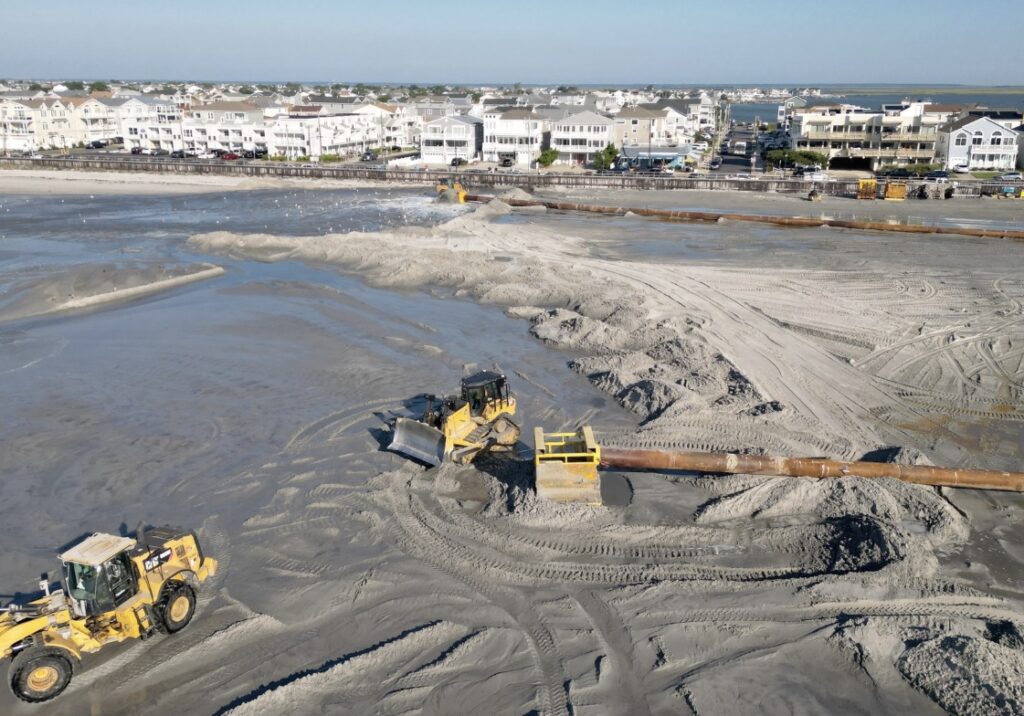 The project, which is moving along very well, consists of dredging approximately 850,000 cubic yards of sand from an offshore borrow source.
The dredged sand is being pumped through pipeline onto the beach and graded into a designed dune and berm profile designed to reduce the risk of storm damages to infrastructure.
Officials expect the dredging and beachfill operations to be completed by mid-October.
Brigantine Coastal Storm Risk Management Project was authorized by Congress in 1999 and a cost-sharing agreement was signed with the State of New Jersey in 2004. It was initially constructed in 2006 and has been periodically nourished and repaired in subsequent years.
Construction is cost-shared (65% federal and 35% non-federal). The New Jersey Department of Environmental Protection is the non-federal sponsor for the project.