Hulhumale land reclamation starts this week
Hulhumale lagoon in the Maldives is set to be reclaimed in three stages, with work on the first stage starting this week, Urbanco said today.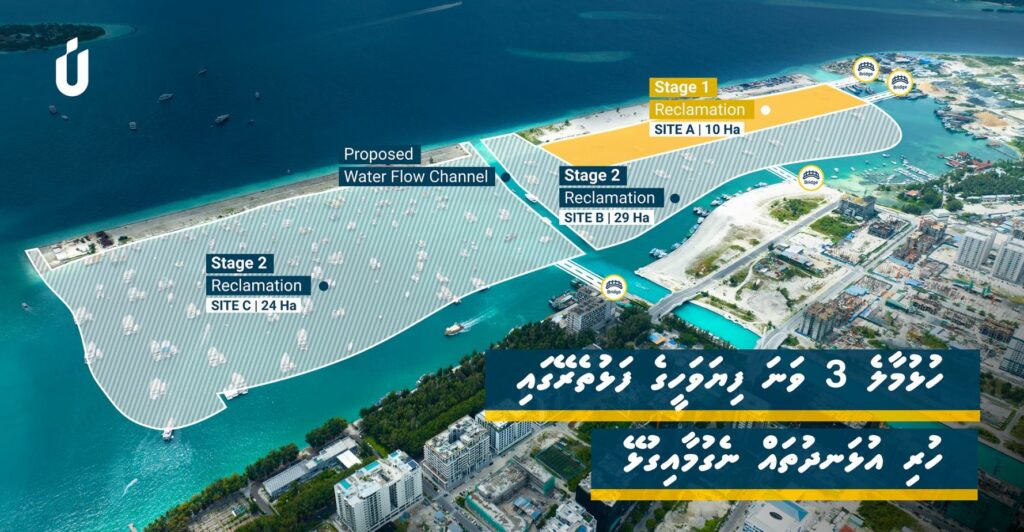 Under an agreement signed between Urbanco and Sri Lanka's Capital Marine and Civil Construction (CMC) in late August, the company will reclaim:
Hulhumale Phase II (62.6 hectares)
Dhiyanaru Lagoon 2 (24.6 hectares)
Thilafushi Area D (9.6 hectares)
According to Urbanco, the project is planned to be implemented in three phases. They include:
Stage one includes 10 hectares
Stage two includes 29 hectares
Stage three includes 24 hectares
Reclamation of land from Hulhumale phase 2, K. Thilafushi industrial island, and the Dhiyanaru lagoon in Kaafu Atoll was awarded at a cost of $259 million (MVR 4 billion), with funds raised from selling two plots in Hulhumale and Thilafushi.