Boost for Narragansett Bay coastal resiliency projects
In an effort to protect Narragansett Bay, promote environmental stewardship, and enhance coastal resiliency and the blue economy, U.S. Senators Jack Reed and Sheldon Whitehouse and U.S. Representative Seth Magaziner yesterday announced $1.1 million in federal funding for Roger Williams University to continue working with the Narragansett Bay Estuary Program (NBEP) on issues pertaining to coastal ecosystems.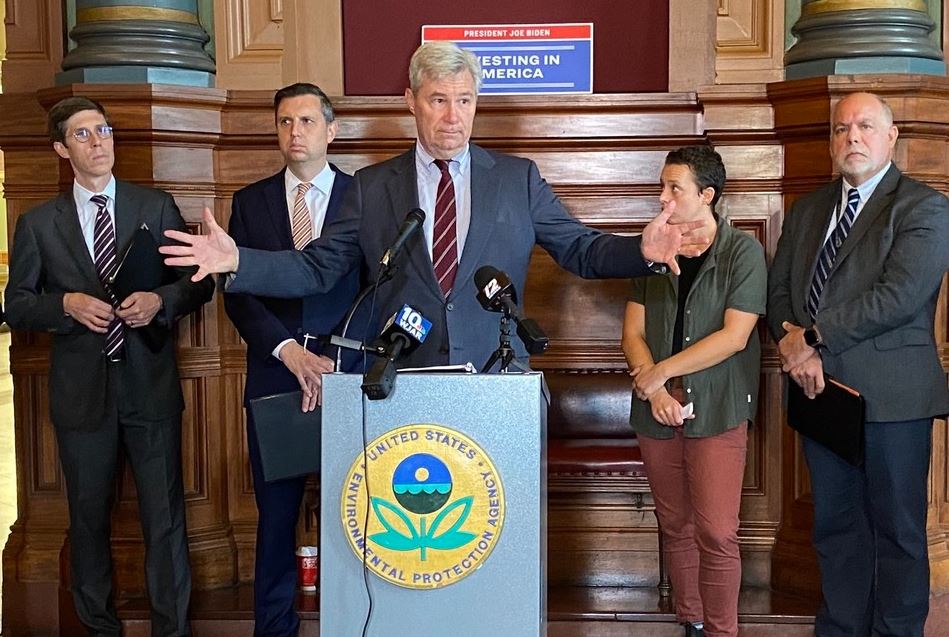 The federal funds flow to the Ocean State under the National Estuary Program, which is a network of 28 place-based organizations working to restore "estuaries of national significance" around the United States.
The Narragansett Bay Estuary Program activates a 30-member partnership of government, academic, scientific, and conservation organizations for the preservation, protection, restoration, and improvement of Narragansett Bay, Little Narragansett Bay, the Rhode Island Coastal Ponds, and their vast watersheds.
This new award brings the total granted to NBEP in FY23 to more than $2 million, thanks in part to the Bipartisan Infrastructure Law, the Southeast New England Program (SNEP), and Senator Whitehouse's Protect and Restore America's Estuaries Act.  
"Rhode Island's estuaries, waterways, and watersheds are part of our state's natural heritage and we must fight to preserve these habitats for future generations to enjoy," said Rep. Seth Magaziner. "This federal funding will help protect Narragansett Bay, foster healthy ecosystems, and promote conservation efforts for coastal communities."