Dredge Goetz on its way from Illinois River to Mississippi River
St. Paul District's Dredge Goetz is moving from the Illinois River to the Mississippi River and will be dredging around RM 221 in the following weeks.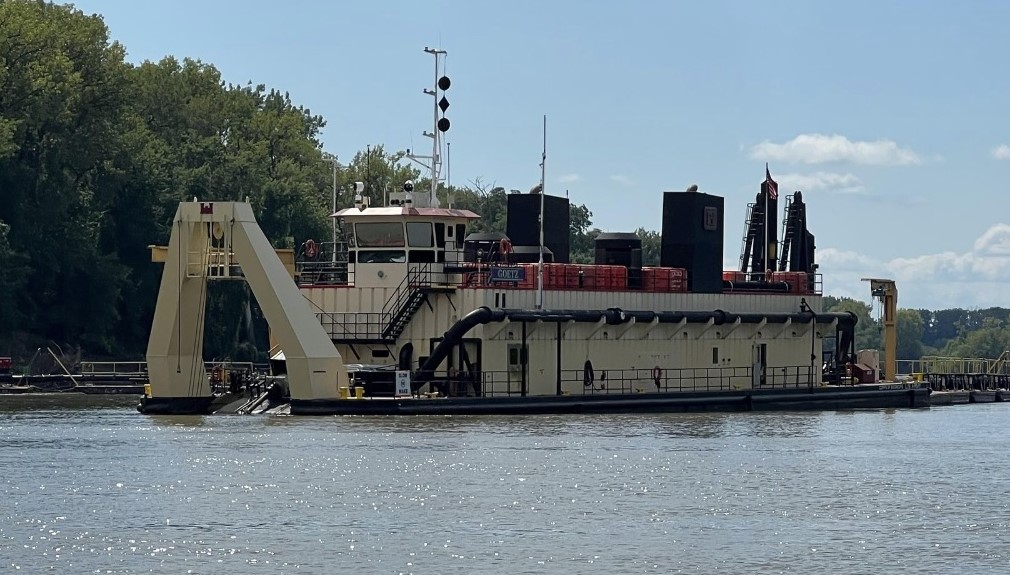 The 225-foot Dredge Goetz uses dredge material for upland habitat development, wetland creation, aquatic habitat enhancement, beach nourishment, winter road maintenance, levee repair and general-purpose fill.

The Dredge crew works 24/7.
According to USACE, this vessel is maneuvered by the Motor Vessel General Warren with the quarters barge Taggatz providing sleeping areas and a dining facility to support the crew of 25 employees.