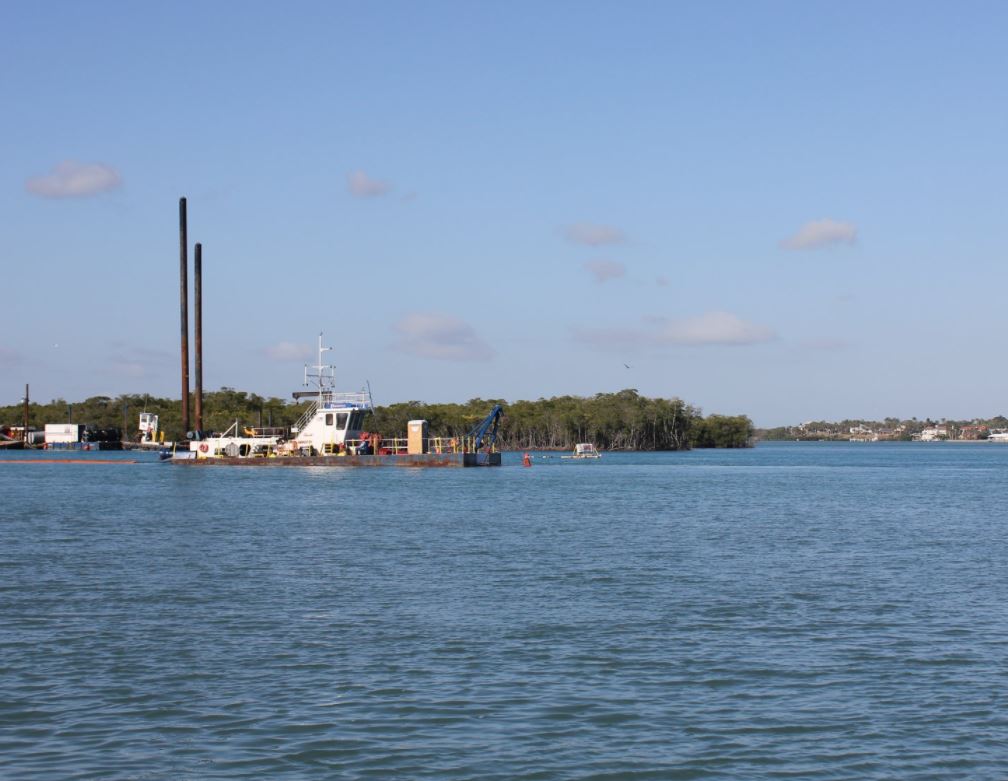 With approximately 90,000 cubic yards of sand pumped from inlet Borrow Area A and the Sailfish Navigation channel, the Bathtub Beach/Sailfish Point renourishment project has passed the halfway mark, Martin County said in their latest update. 
Currently, crews are located at the northwest side of the Sailfish Point Marina where they will finalize dredging in the navigation channel.
Project managers anticipate that the dredging operations in the navigation channel to be completed within this week.
Once completed, the dredge boats, booster pump barge and pipe will be moved out of the navigation channel and into the impoundment basin located at the northwest side of the inlet.
Crews are fusing together 6,000 feet of pipe that will stretch from Bathtub Beach, down the coastline to the impoundment basin. Renourishment operations will move from north to south on the beach.
Bathtub Reef Beach and the parking lot remain an active construction site and therefore remain closed, according to the update.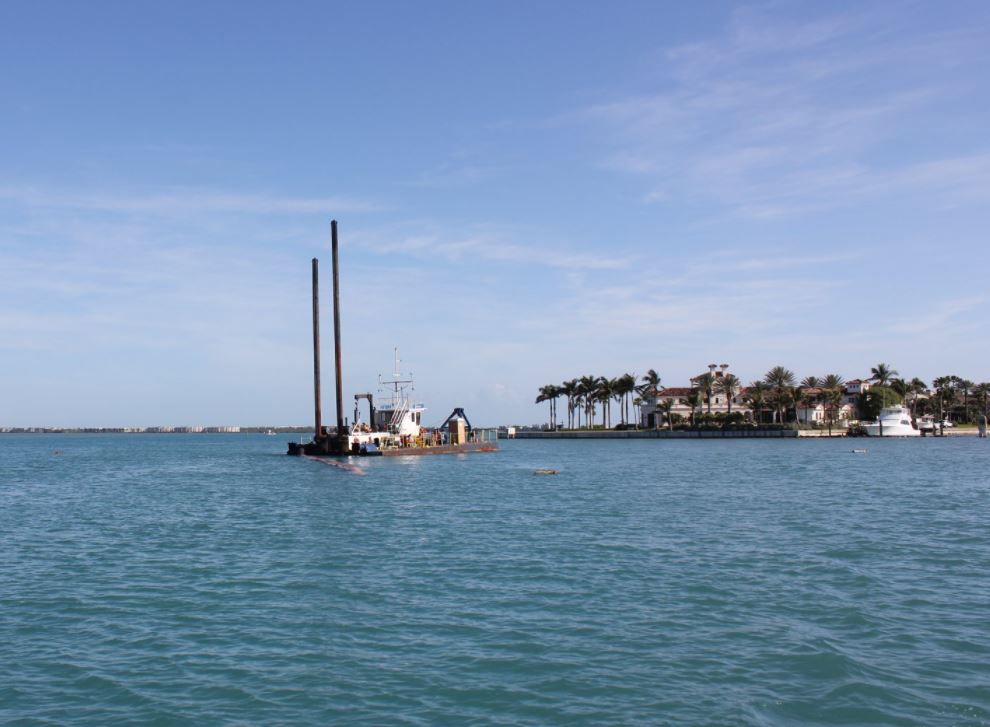 Photo: Image source: Martin County