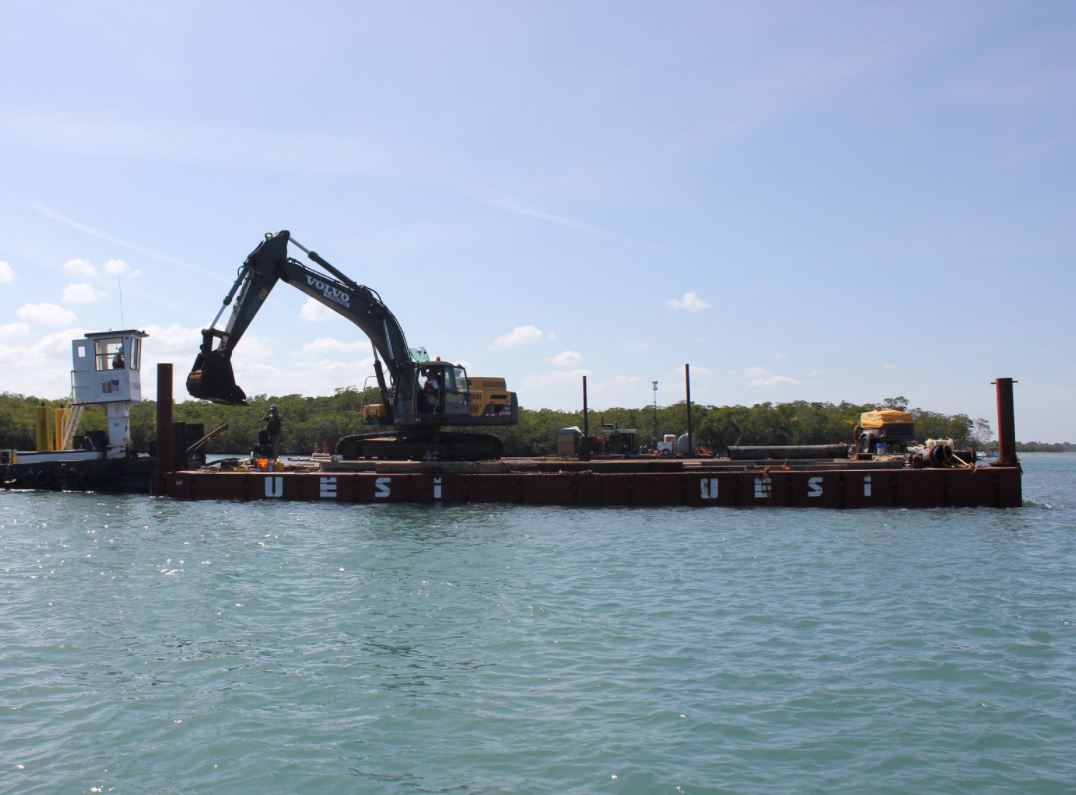 Martin County said in their latest update on the Bathtub Reef Beach/Sailfish Point renourishment project that dredge crews are wrapping up operations in the Sailfish Navigation channel and are in the process of moving all of the pipeline out of the channel.
Pipeline has been placed on the impoundment basin and along the coastline in preparation for dredging operations to resume on the beach moving north to south.
Dune restoration has also begun on the north side of the gazebo at Bathtub Reef Beach with crews planting sea oats, said the county.
According to the update, project managers and scientist also continue turbidity and sea life monitoring to ensure the highest levels of environmental project standards.
Operations continue to follow projected timelines and the renourishment project is moving forward toward the expected completion at the end of April.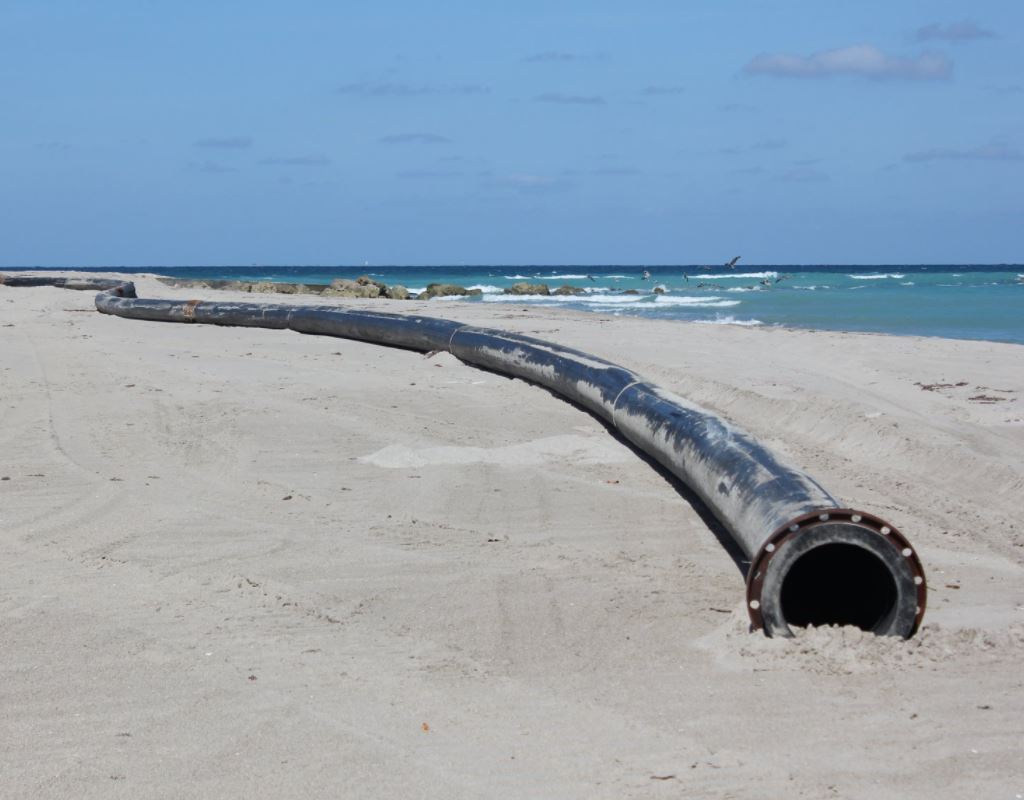 Photo: Image source: Martin County