Mantoloking Beach Replenishment: Weeks Completes Base Bid Option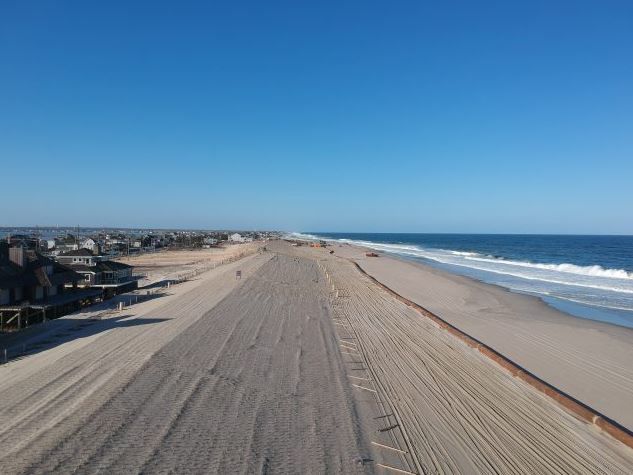 Borough of Mantoloking, NJ, has just posted the latest update on their beach replenishment project, saying that Weeks Marine, the contractor, has completed the Base Bid option of their contract, finishing 100 feet north of 1071 Ocean Avenue on April 6.
Weeks crews will be working on the 3 crossovers there as well as cleaning up the one at Princeton Avenue. It may be another few weeks before they finish taking all the equipment to Brick so residents on the south should be aware that there will be some activity in that regard and also should keep in mind that this will continue to be a 24/7 project, the Borough said in its update.
Commenting the project's progress, Borough of Mantoloking Councilman White said: "The second and third options, 11 and 9, will be addressed when Weeks returns this summer and a pretty good guess would be later, perhaps August. The good news is that once they return they will complete the project in it's entirety."
According to the latest update, the final count for cubic yards placed on the beach is 1,607,149.
USACE's Philadelphia District, is currently conducting beachfill operations in Mantoloking, Ocean City and Longport, New Jersey – part of the Manasquan Inlet to Barnegat Inlet coastal scheme.
These are three separate projects with the same purpose – reducing the risk of coastal storm damages, USACE said.
[mappress mapid="25044″]
Related news
List of related news articles