Engineering With Nature Workshop in Delaware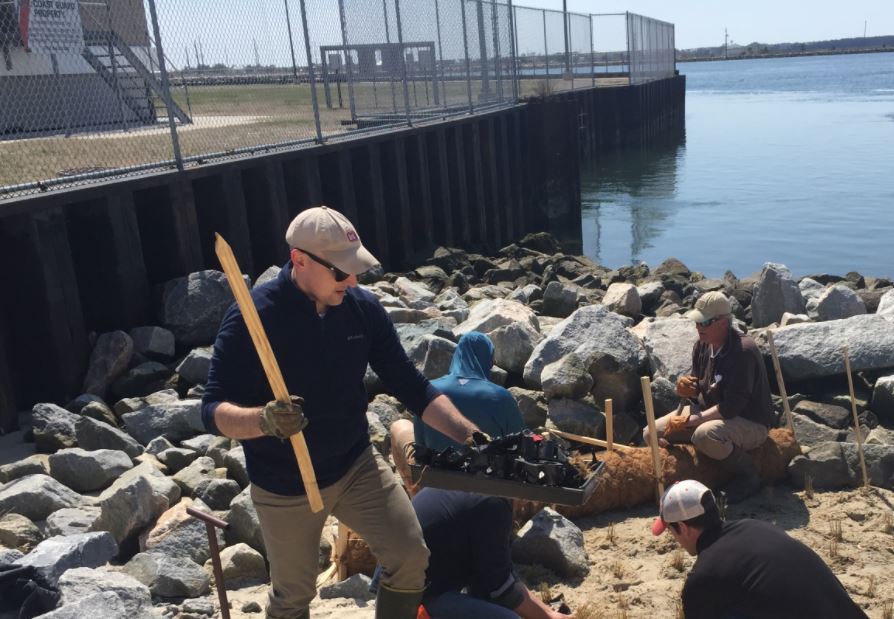 The U.S. Army Corps of Engineers and the non-profit Delaware Center for the Inland Bays co-hosted an Engineering with Nature (EWN) workshop from April 10-12 in Delaware.
A multi-disciplinary team from the USACE Philadelphia District; USACE Engineer Research & Development Center (ERDC); other federal agencies; state government; non-profit; and academia met to discuss 'Engineering with Nature' best practices associated with using vegetation as part of shoreline stabilization efforts.
The USACE Philadelphia District became an EWN Proving Ground in 2015, which involves incorporating EWN principles and practices to serve as a model for other USACE Districts around the country.
The group also participated in a planting demonstration project at Bubblegum Beach in Sussex County, Delaware, a stretch of shoreline located next to the Delaware Center for the Inland Bays facility along the north shore of the Indian River Inlet.
The area was damaged by storms in 2016 and instead of utilizing a traditional rock repair, partners opted for a natural infrastructure approach to stabilize the shoreline.
An Army Corps crew from the Chesapeake City Project Office placed and graded 40 cubic yards of sand to repair the slope. Then, workshop participants planted 1000 herbaceous plants and 40 shrubs and trees.
[mappress mapid="25060″]