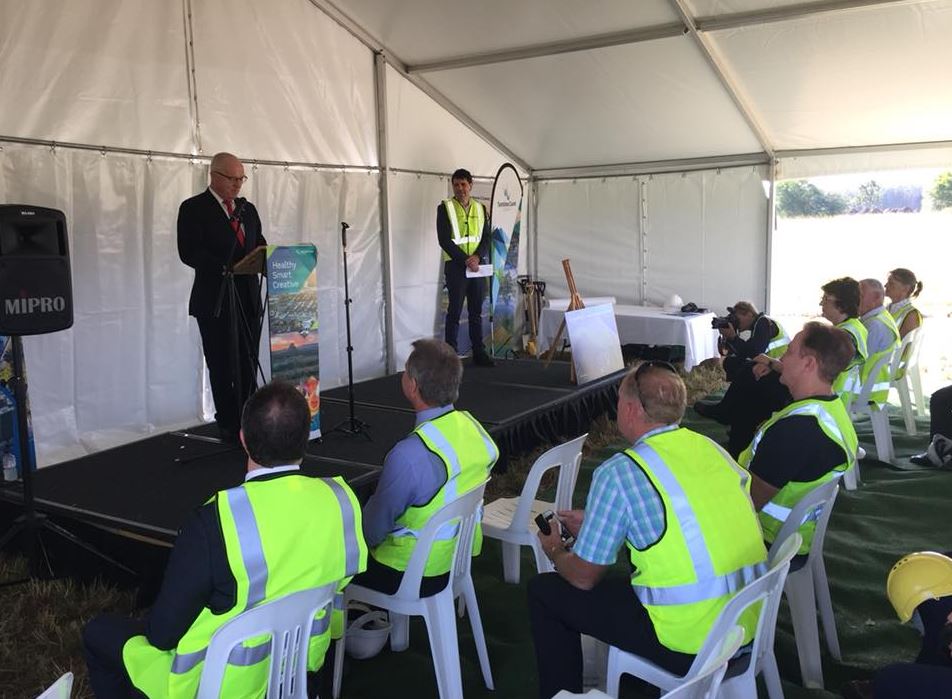 The first sod has today been turned on the construction of the new runway as part of the Sunshine Coast Airport Expansion Project, the Sunshine Coast Council informs. 
Sunshine Coast Mayor, Mark Jamieson, was joined by Federal Member for Fairfax, Ted O'Brien MP, State Member for Maroochydore, Fiona Simpson MP, and representatives of the John Holland Group and Sunshine Coast Airport Pty Ltd to mark the commencement of the construction program.
With work started, the new runway will be completed by Christmas 2020, the council said.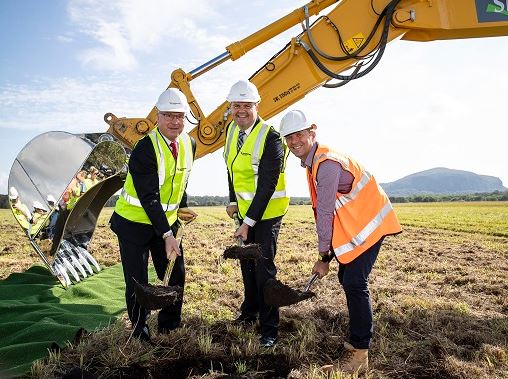 Mayor Jamieson said that the $303 million airport expansion was the Sunshine Coast Council's single largest construction project and would deliver a wealth of benefits to the region.
"Having this greater capability will unlock more tourism opportunities, new international trade prospects and will provide the springboard our export businesses need to get their products and services to markets faster and more efficiently," Mayor Jamieson said.
"The new longer, wider runway will enable direct access to new markets in Asia, the Pacific and other locations in Australia which cannot currently be serviced with direct flights to and from the Sunshine Coast. 
"The Airport Expansion Project is also forecast to contribute $4.1 billion to the Sunshine Coast economy through to 2040 and revolutionize access to and from one of Australia's fastest growing regions."
From mid-year, a vessel from contractors Dredging International will dredge one million cubic meters of sand from the Spitfire Realignment Channel in Moreton Bay.
After making its way north, the sand will then be pumped from the vessel moored off Marcoola, onto the project site via a pipeline that will run underneath David Low Way.
Ahead of the start of dredging, the project team's focus has been on protecting the land and sea environment, and ensuring community safety during the dredging works.
According to the council's announcement, the project team will be speaking directly with local residents and stakeholders in the coming weeks to keep them informed of the timeline.
The Sunshine Coast Airport Expansion Project is being supported by loans from the Australian Government and the Queensland Treasury Corporation, which will be repaid from the proceeds that Council receives from its commercial partner, Palisade Investment Partners, in 2022.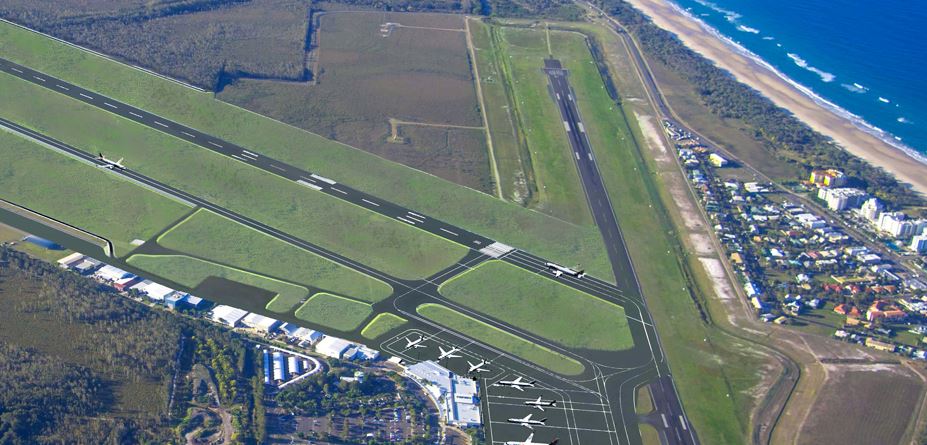 Photo: Sunshine Coast Mayor, Mark Jamieson