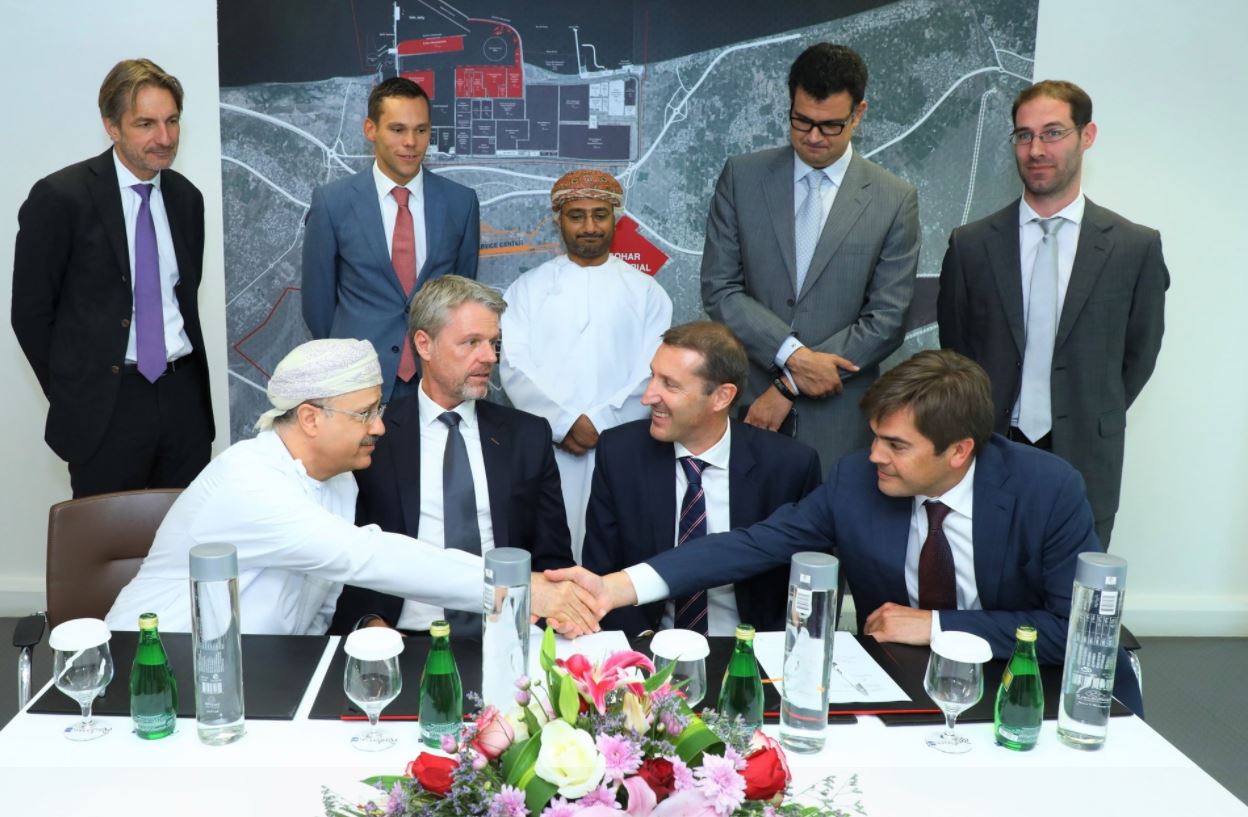 SOHAR Port and Freezone has signed an agreement with Dredging International NV – Earth Moving Worldwide LTD. (DINV-EMW JV) for the development of Phase 1 of the SOHAR Port South Construction Package.
According to the official statement, the $24 million agreement will see the development of the first 50 hectares of usable land within the new port expansion, which is expected to be fully completed by Q4 2018.
The SOHAR Port South Development involves extensive land reclamation, which will ultimately add 200 hectares in total to the present capacity of SOHAR Port, which currently stands at around 2,000 hectares.
Under the terms of the development agreement, the Phase 1 includes the engineering, land reclamation and stabilization, and construction of approximately the 50 hectares of usable land within the port area, together with soil improvement, 1,310 meters of shoreline protection, storm water drainage and navigation aids.
The agreement was signed on April 18 at a ceremony held at SOHAR Port and Freezone head office in Sohar.
The SOHAR Port and Freezone CEO, Mark Geilenkirchen, DCEO- CEO SOHAR Freezone, Jamal Aziz, Area Manager of Dredging International NV, Alberto Mino, and Yves Aertssen, Director of the EMW group, attended the signing ceremony.
[mappress mapid="25070″]
Photo: Image source: SOHAR