Freeport Village Officials Tour New Bedford Hurricane Protection Barrier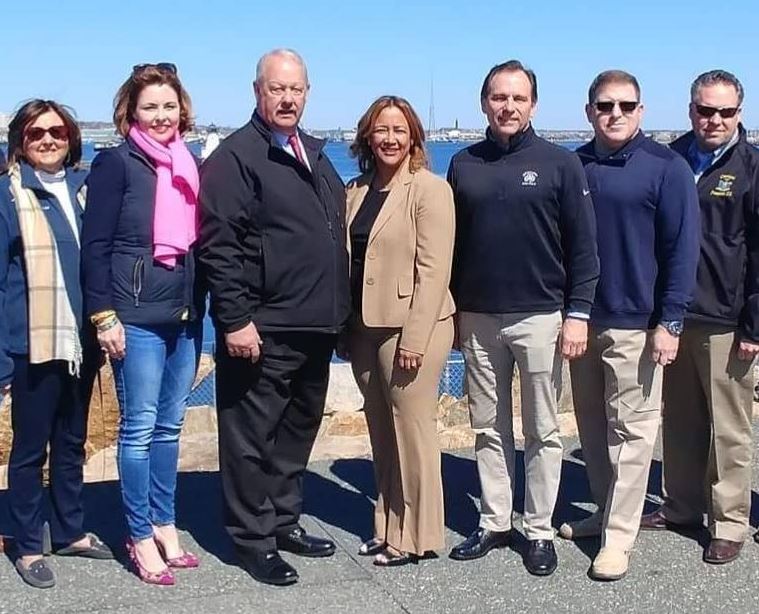 Freeport Mayor, Robert Kennedy, Hempstead Town Councilwoman, Erin King Sweeney, and other Freeport Village officials yesterday toured the Hurricane Protection Barrier located in New Bedford, Massachusetts.
The U.S. Army Corps of Engineers' teams are currently analyzing the feasibility of building a similar facility, in order to protect Nassau's south shore from future flooding devastation.
Mayor Kennedy proposed this idea after Freeport was hit with high waves during Superstorm Sandy.
The proposal to include the construction of two ocean surge protection barriers – one at East Rockaway Inlet and the other at Jones Inlet – would protect hundreds of thousands of residential and commercial properties located on the Nassau County south shore, Incorporated Village of Freeport said in its announcement.
Since their installation, the New Bedford flood barrier has protected approximately 1,400 acres of land from tidal flooding that's associated with hurricanes and coastal storms.
[mappress mapid="25075″]
Related news
List of related news articles
The New Jersey Department of Environmental Protection and the U.S. Army Corps of Engineers are seeki...

Governor Deval Patrick and Lieutenant Governor Timothy Murray yesterday broke ground on the New Bedf...