Port of Setubal Dredging Project To Begin Soon
Blue Atlantic Industrial & Logistics Park is welcoming a 'transformational' dredging project which will unleash trade and export opportunities in the Port of Setubal, Portugal.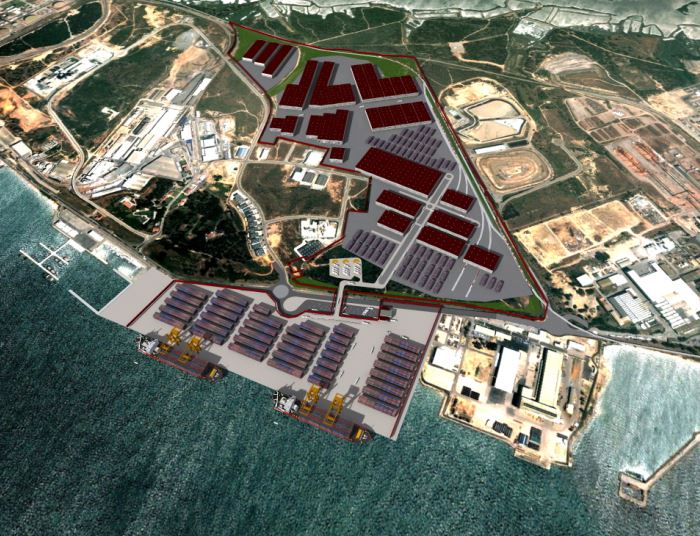 The 96-hectare site is located 40km south of Lisbon in one of Europe's leading maritime industrial zones. It is being offered for sale by Portuguese holding services company Sapec.
Blue Atlantic project lead Fernando Fernandes said APSS – Administration of the Ports of Setubal and Sesimbra – is scheduling the dredging project for October 2018. It will see the depth of the port entrance increased from 12 meter to 15 meters with berthing and turning areas rising to 13/14 meters.
"The port authority's dredging plan comes as a major boost to the Blue Atlantic's seaport facility," said Mr Fernandes. "Earlier this year we released plans for an 800 meter quay showcasing the maritime trade potential of the site. The latest dredging plan to deepen the port channel will make the area even more accessible to some of the world's largest containers as well as multi-purpose vessels including bulk and cargo carriers.
The dredging project will come as a further boost to private enterprises including Sadoport, TERSADO, AutoEuropa and Sapec which already operate specialized terminals handling break bulk and general cargo, RO-RO, solid and liquid bulks and containers.
Mr Fernandes also said that the area is currently home to three of Portugal's top four exporters and some of the region's largest international enterprises including Volkswagen Autoeuropa and MEGASA (ex-Siderurgia Nacional) steel company.