Lagos Marine Projects Progressing Steadily
The Lagos State Government last Thursday announced that work is progressing steadily on the construction of nine jetties with shelter and shoreline protection and channelization of four new ferry routes as part of efforts to boost water transportation in line with the multi-modal transport policy across the State.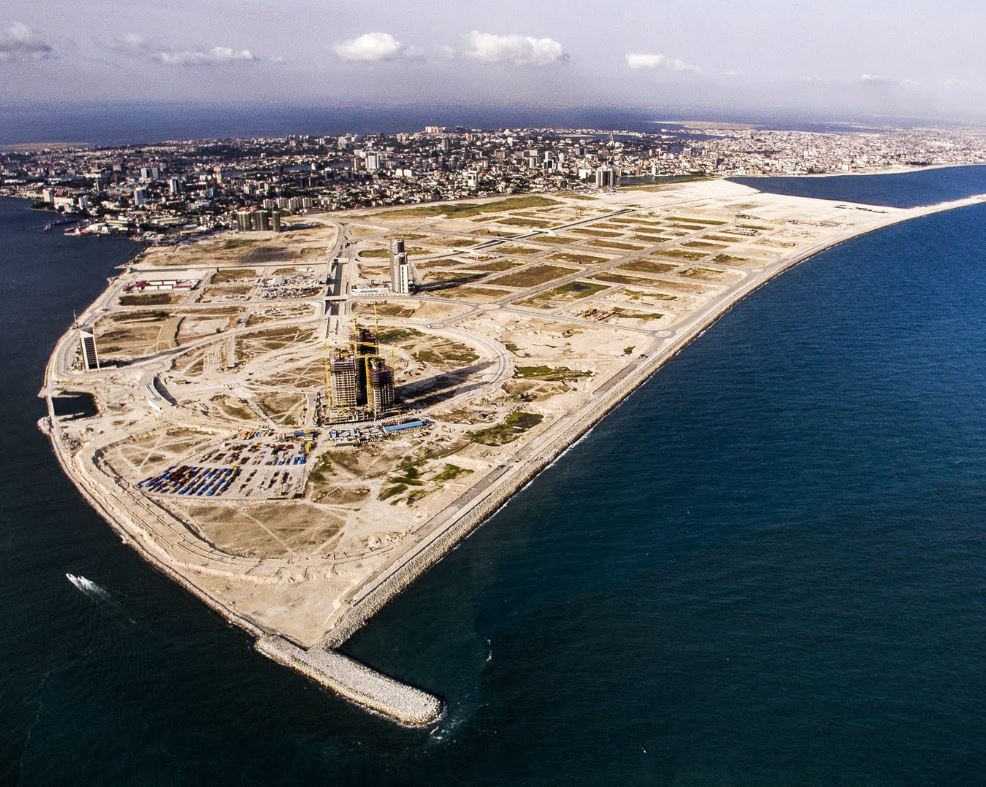 Speaking at the annual Ministerial Press Briefing to mark the third year anniversary of Governor Akinwunmi Ambode's administration held at the Bagauda Kaltho Press Centre in Alausa, Commissioner for Waterfront Infrastructure Development, Mr. Babatunde Adejare said that the projects, upon completion, would transform water transportation and thereby contribute to the vision of the present administration to reduce pressure on road infrastructure.
The jetties under construction, according to Adejare, include VIP Chalet, Badagry; Apa Waterfront, Baiyeku Waterfront, Offin Waterfront, Isalu-Ajido, Badagry; Liado Waterfront, Amuwo-Odofin; Ilashe-Ojo Waterfront, Ito Omu Waterfront, Epe; and Takwa By Island.
"The jetties which are at various stages of completion ranging from 90 per cent to six per cent, essentially involves the construction of modern concrete jetties with shelter and shoreline protection across the riverine areas of the State," said Adejare. "The work done and on-going include construction of reinforced concrete jetty supported by 24 number of concrete piles, hydraulic sand filling to be paved using 60mm paving stone, etc."
On channelization of four new ferry routes, Adejare said that the project was conceived to improve water transportation, adding that it would be completed with new world class comfortable ferries already ordered to be procured by the State Government to convey people through the waterways.
According to him, the four channelization projects are at various stages of completion and are progressing satisfactorily with Ijede-Badore route at 40 per cent, Baiyeku-Ajah route at 70 per cent, Ebute Ojo-Marina at 60 per cent, and Ijede-Marina at 35 per cent completion.
"The projects involve the dredging of ferry routes, creating a path of 40 meters width and four meters minimum depth to accommodate bigger boat movement. With the population of the State progressing numerically, there is the need to intensify and compliment the predominantly road based transportation in the State with water transportation in order to move large number of people from one point to another," Adejare added.
Speaking on other projects, the Commissioner said the first phase of the reclamation and protection of Badagry Marina involving shoreline protection had been completed with additional 208 meters, while within the last three years, the government completed the delivery of Epe Marina, reclamation of Lekki Foreshore scheme, Orange Island and Alaguntan/Okunkobo/Olomometa in Ojo local government.
He listed other major projects ongoing to include Oworonshoki land reclamation, Eko Atlantic City, among others.