Nags Head Beach Renourishment Rescheduled for 2019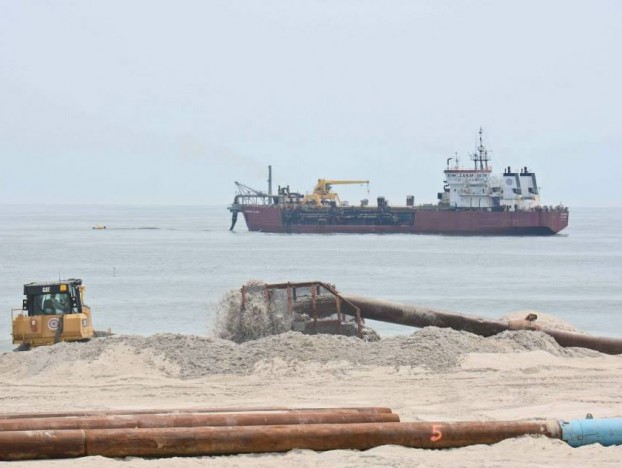 At their May 2, 2018 meeting, Nags Head's Board of Commissioners decided to conduct the first re-nourishment of the town's beach over the summer of 2019 after bids for the work in 2018 came in significantly over budget.
Plans for the town's maintenance project call for 2.3 million cubic yards of sand to be placed on 10 miles of Nags Head's beach, from Bonnett Street south to the town line with the National Park Service, over four to five months starting in the spring of 2019.
In 2011, this area received 4.6 million cubic yards of sand during Dare County's first large scale beach nourishment project.
Coastal Science and Engineering, Columbia, SC, the town's beach nourishment engineering firm, required bidders to provide costs for construction over the summer months of both 2018 and 2019.
Great Lakes Dredge and Dock, the contractor on the 2011 project, had the lowest bids for both possible construction years, with bid amounts of $32,540,000 for a 2018 project and $22,760,000 for a 2019 project for the placement of 2.3 million cubic yards of sand.