Official Opening of Rossall Coastal Protection Scheme
The official opening of the £63 million Rossall Coastal Protection Scheme is set to take place on June 1st, reports the Environment Agency.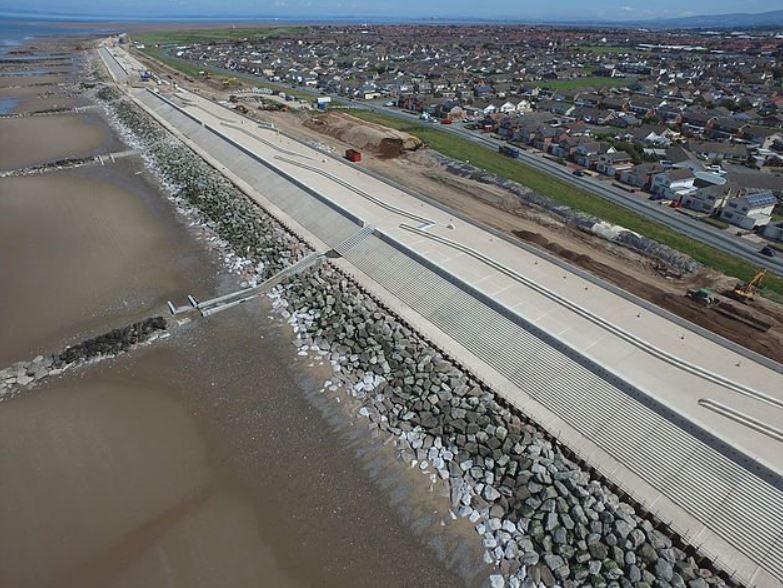 The Wyre Council, together with the main contractor Balfour Beatty, has been replacing two kilometers of sea defenses, from Rossall Hospital to Rossall Point, in the coastal defense scheme that will protect 7,500 properties from the risk of flooding.
Work on the new defenses began back in April 2014 and was centered predominantly on importing rock armor and constructing the lower revetment out of view.
270,000 tonnes of rock armor was used to create the base of the defenses, to weather the harsh conditions on this exposed part of the coastline and allow the beach to build up in the area.
The new completed section contains lower rock revetment, concrete summer promenade, stepped revetment, wave wall, lower promenade, intermediate walls, upper promenade and rear flood wall.
The Rossall sea defenses form part of the wider Fylde Peninsula Coastal Program, a partnership between Wyre Council, Blackpool Council, Fylde Council and the Environment Agency to replace sea defenses in the largest coastal improvement scheme in the country.
[mappress mapid="25179″]