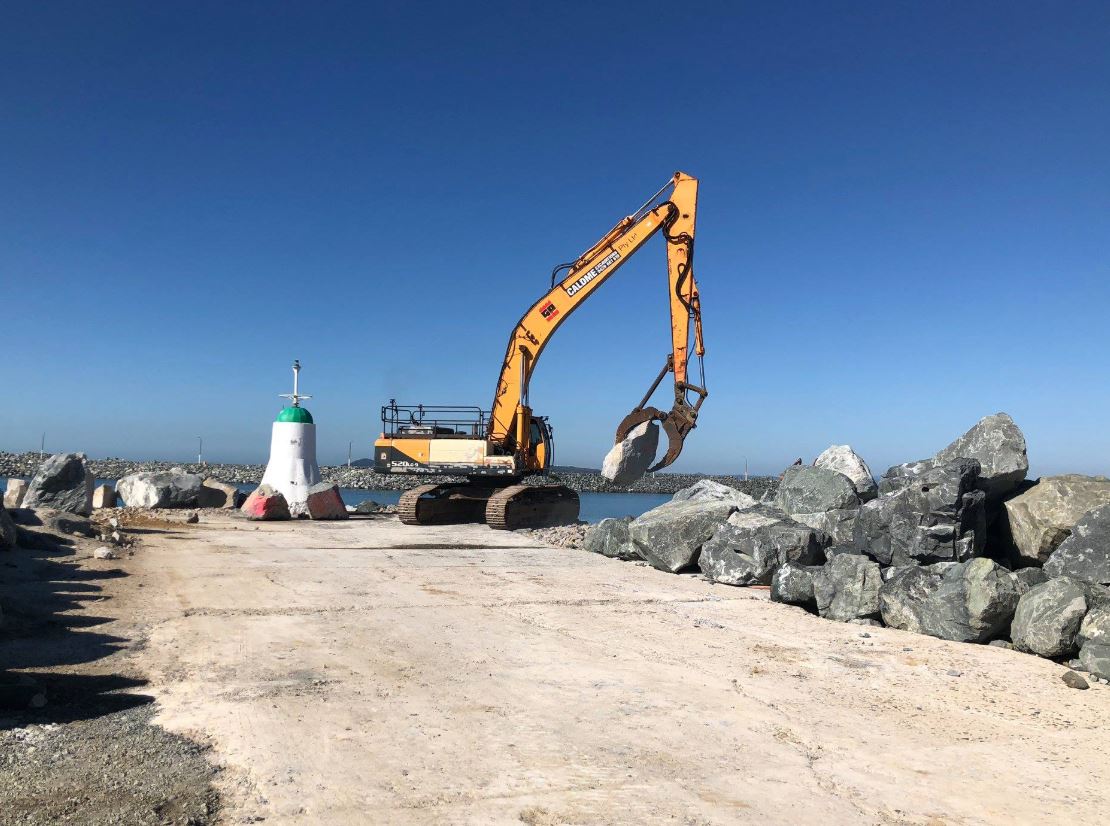 Over the past few months, the MGN CIVIL Pty Ltd team – supported by Caldme – has been repairing and upgrading a number of breakwaters and revetments in both Hay Point and Mackay Harbor in the wake of TC Debbie for North Queensland Bulk Ports.
"Currently we are working on the Middle Breakwater, Western Revetments and the Northern Breakwater," the company said in their latest announcement.
"Once complete in August, we will have placed over 50,000 T of rock ranging from 1.0 T to over 20.0 T in size with all rock sourced from the Gromac Blue Mountain and Hatfield Quarries."
The team has had to adopt several rock placement techniques to complete the various projects.