North Sea Harbor: Zeldin Secures Approvals for Extended Dredging
Congressman Lee Zeldin has announced the approval of his request for an extended dredging period for North Sea Harbor.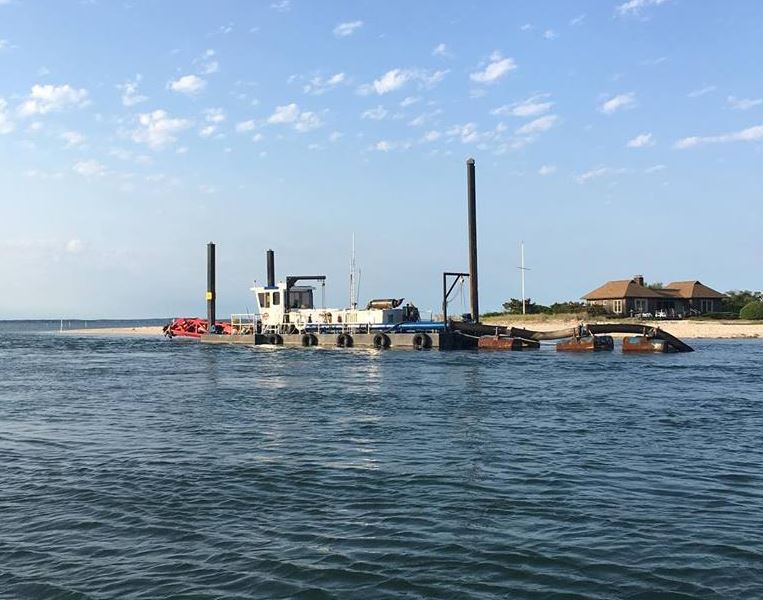 Pummeled by a series of unprecedented nor'easters, North Sea Harbor suffered from increased shoaling and dangerous navigational conditions.
The needed dredging equipment arrived at North Sea Harbor on June 7th with the original dredging period scheduled to end June 9th. In order to allow enough time to complete the necessary dredging, Rep. Zeldin worked with United States Fish and Wildlife, U.S. Army Corps of Engineers, Suffolk County Department of Public Works and Southampton Town Trustees to secure an extension of the dredging period for North Sea Harbor until June 30th.
"A series of unprecedented Nor'easters pummeled Long Island, leaving many of our communities' navigational channels in impassable condition," said Congressman Zeldin.
"One of those hit hardest was North Sea Harbor, which has suffered from increased shoaling, hindering recreational and commercial industries and the residents who rely on them to provide for their families. In coordination with the United States Fish and Wildlife Service, the extension of the dredging period is critical to ensuring the work that is needed is completed while simultaneously protecting the wildlife that call our waterways home."  
"I would to thank everyone who engaged in the dredging process of North Sea Harbor. Federal, State, County and Local Governments all working together to achieve a positive outcome for the maritime heritage of the East End," added Lisa Dunlap on behalf of the Board of Trustees of the Freeholders and Commonalty of the Town of Southampton.