Spotlight on Port of Wilmington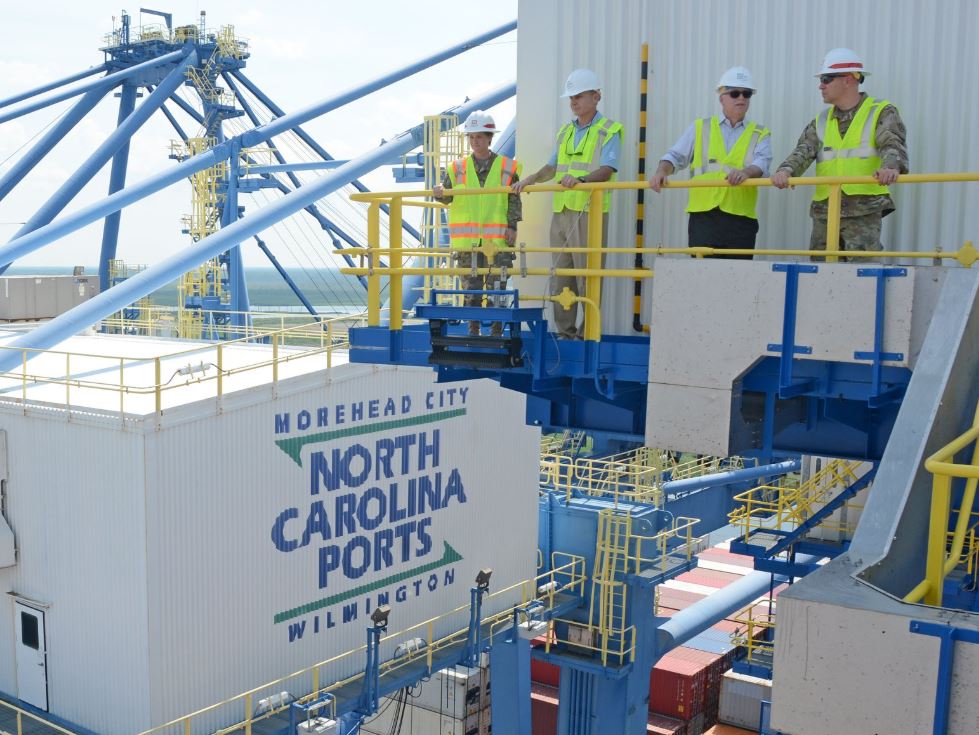 South Atlantic Division Commander Brig. Gen. Diana Holland toured the Port of Wilmington with Executive Director of the North Carolina State Ports Authority Paul Cozza on June 19.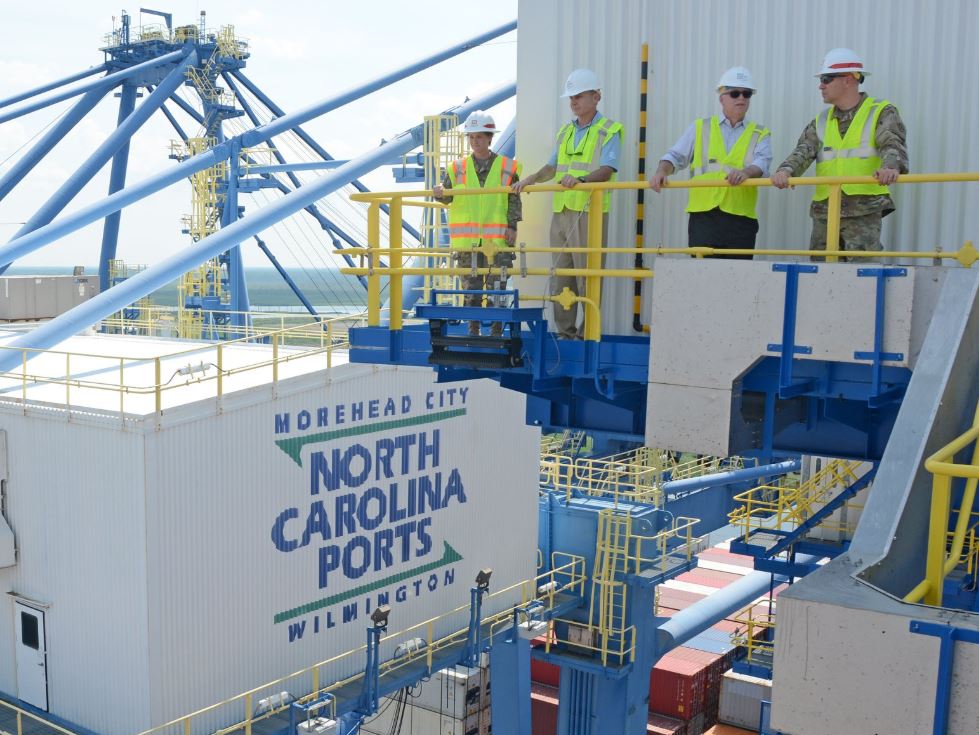 The main goal of this meeting was to get a better understanding of the economic value of the ports in Wilmington and Morehead City, and how the U.S. Army Corps of Engineers helps by maintaining the channels that lead to the ports.
During the tour, Wilmington District Commander Col. Rob Clark discussed current and future navigation projects with port officials to help keep North Carolina ports competitive along the Atlantic Coast.
Speaking of the future, the Port of Wilmington is expanding to accommodate multiple ultra-Panamax container ships simultaneously and to increase the speed and efficiency of loading and unloading these vessels.
Specific landside developments include the improvement of its berths and the installation of three new neo-Panamax container cranes.
The Port of Wilmington waterside has expanded its turning basin to accommodate post-Panamax vessels with a length of 1,150 feet (350.52 meters) and a breadth of 158 feet (48.16 meters). Depending on the profile of the vessel, this means the port can handle vessels holding up to 10,000 TEUs.