President Gayoom Inaugurates Sh. Kanditheem Harbor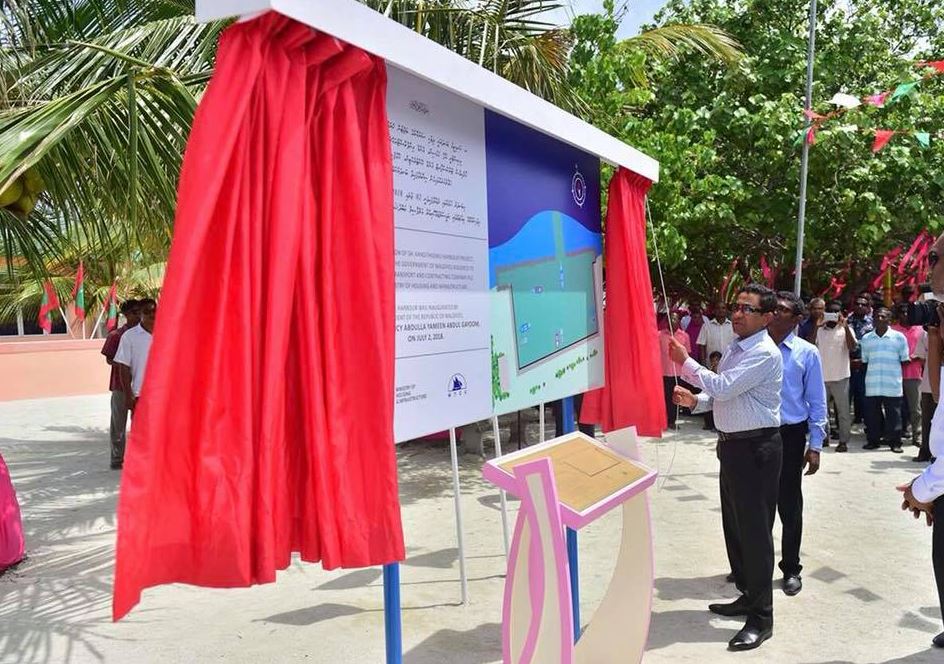 Sh. Kanditheem Harbor was officially inaugurated on Monday, July 2, by Yameen Abdul Gayoom, the President of the Maldives, at a special ceremony held at Sh. Kanditheem during his visit to Sh. Atoll.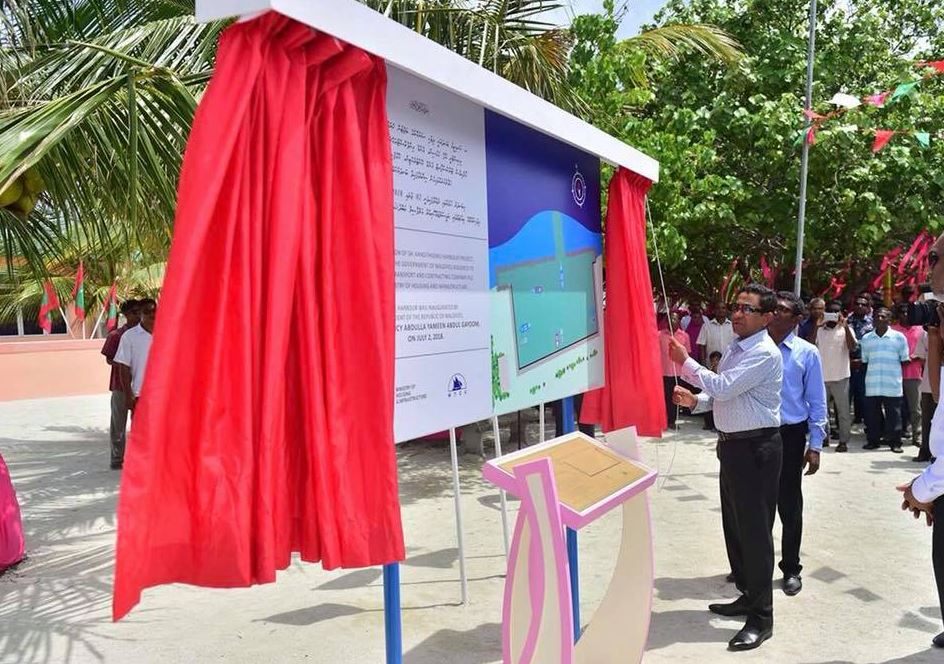 The state funded project was awarded to Maldives Transport and Contracting Company Plc (MTCC) for $3.3 million.
According to the MTCC's latest announcement, the works on this project started in February, 2015 and were completed in December, 2017.
The main components of this project included dredging, construction of rock boulder breakwater and rock boulder revetment, quay wall beam and placement of interlocking blocks along with the supply and installation of beacons.