Siqura CCTV System on TSHD DC Brugge
Siqura CCTV system was recently installed on board of trailing suction hopper dredger (TSHD) DC Brugge.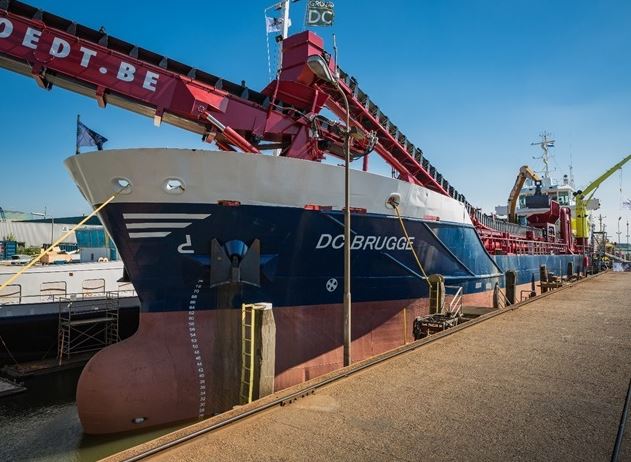 According to an official announcement from Siqura, the new system will provide assistance in managing dredging operations as well as enhance overall security aboard ship.
It consists of a total of eight outdoor and indoor cameras and network equipment, including two marine dome cameras.
Jerry de Jong, electro-technical designer and engineer with Kooiman Marine Group, was responsible for the conversion and was closely involved in the selection process for the new CCTV system.
"The old television system on the vessel was not really state-of-the-art to support dredging operations. For the conversion, we examined several potential suppliers for a new system. We met Siqura at a professional exhibition and visited them soon after," said de Jong.
Background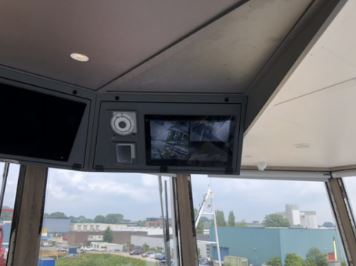 The Netherlands based independent shipbuilders Kooiman Marine Group in Zwijndrecht have converted the dry cargo ship DC Eems into a modern 2,450 m³ capacity trailing suction hopper dredger (TSHD) that will operate under the new name 'DC Brugge' with its owner Group De Cloedt.
The new CCTV system was installed during the ship conversion. It was commissioned early July 2018.
The system is a combination of outside and inside cameras: one Marine Dome Camera each on the forward and aft masts, two full HD fixed cameras under the bridge, two cameras in the engine room, one fisheye camera in the pumping room and one camera on the ship-to-shore conveyer belt.