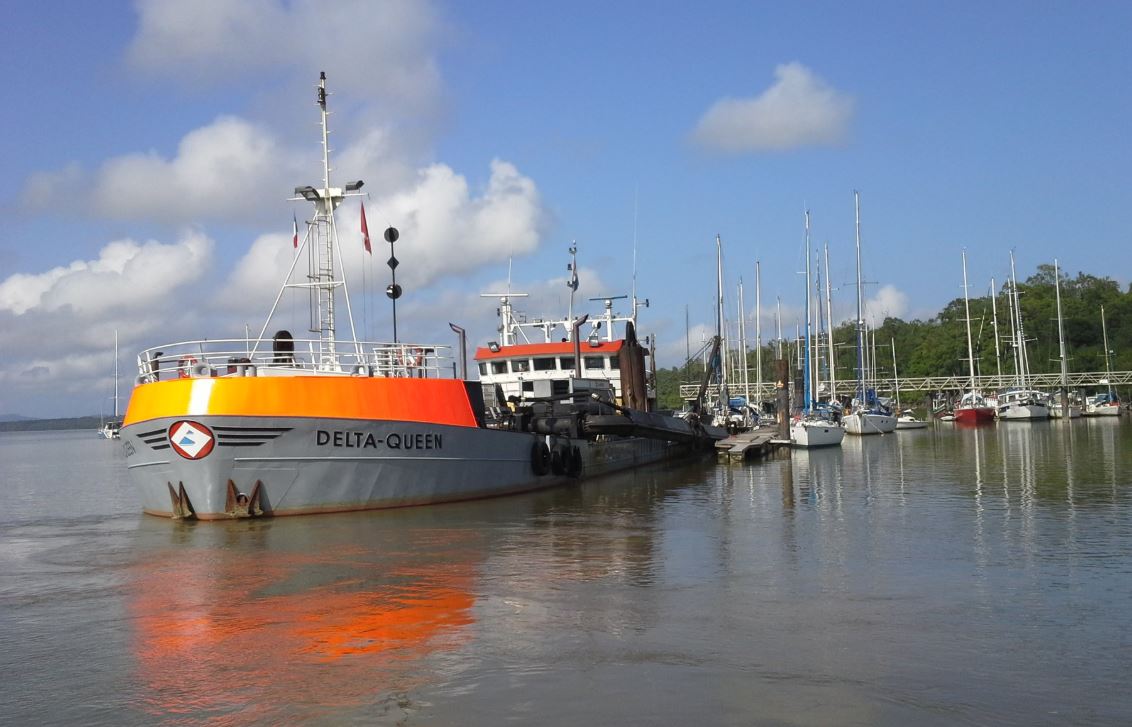 Dredging Today brings you an overview of the most popular stories from the past week (July 16-22, 2018).
Jan De Nul's New Dredger Launched at Keppel Shipyard in China
The 3,500m³ Trailing Suction Hopper Dredger Diogo Cão was launched last Saturday at the Keppel Nantong shipyard in China, a subsidiary of Keppel Offshore & Marine.
Weeks Marine to Dredge Moriches Inlet
The U.S. Army Corps of Engineers, New York District, has awarded a $9.96 million contract to Weeks Marine Inc. of Covington, La., for emergency maintenance dredging of the Moriches Inlet.
Initial Phase of West Fork of San Jacinto Dredging Starts
The USACE Galveston District has announced that an Illinois based dredging contractor is about to begin initial staging operations for the removal of sediment and debris from the West Fork of the San Jacinto River.
Balticconnector Blasting Work About to Begin
Baltic Connector Oy said in its latest release that the excavation works for the Balticconnector project were completed earlier this week.
Governor Edwards Announces $60 Million for Coastal Projects
Louisiana Governor John Bel Edwards has announced $60 million in new coastal projects to be built and paid for with funds from the settlement of the Deepwater Horizon Oil Spill.
Refining NZ Welcomes Dredging Decision
The Northland Regional Council has granted resource consent to New Zealand Refining regarding the proposed Whangarei Harbor dredging project.