HUTA Marine Inks Agreement with King Abdulaziz University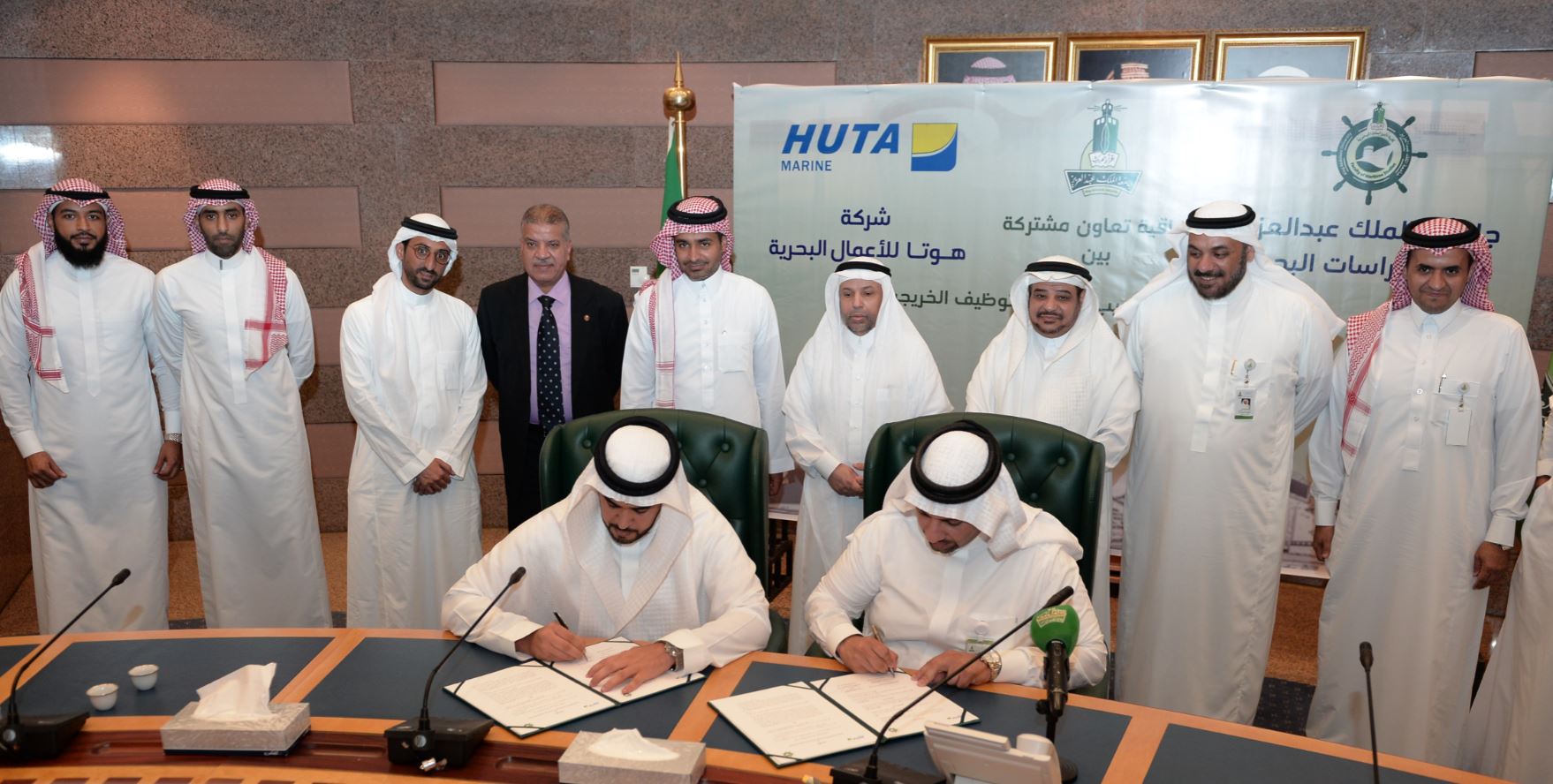 HUTA Marine, a Jeddah based marine construction company, signed a memorandum of cooperation (MoU) with King Abdulaziz University's (KAU) Faculty of Maritime Studies on Monday, 23 July, 2018.
Under the terms of this agreement, HUTA Marine will train students from King Abdulaziz University in the field of Operation & Maintenance, under the supervision of Ship Captains, Senior Engineers and Second and Third Marine Engineers, to enhance training outputs.
HUTA Marine will also recruit talented students onboard vessels upon graduation and receiving of professional certifications as Marine Officers and Engineers.
"KAU's Faculty of Maritime Studies will provide specialized, professional training courses for HUTA Marine's employees covering all marine disciplines including marine engineering, marine space and maritime navigation, through the International Maritime Training Center located on the University's campus," HUTA said in its release.
The agreement will provide a working environment for students to maximize their potential and improve their skills through HUTA Marine's facilities, including the MENA region's first Dredge Training Simulator – based on the company's self-propelled cutter suction dredger HUTA 12.
The simulator provides a method where the operator can learn how his actions relate to overall dredger production.
As the simulator visualizes the submerged face behavior and cutting process, it adds the missing link between operator control action and its effect on system loads and ultimately, dredger production.