Kurendhoo Coastal Protection Work Wrapped Up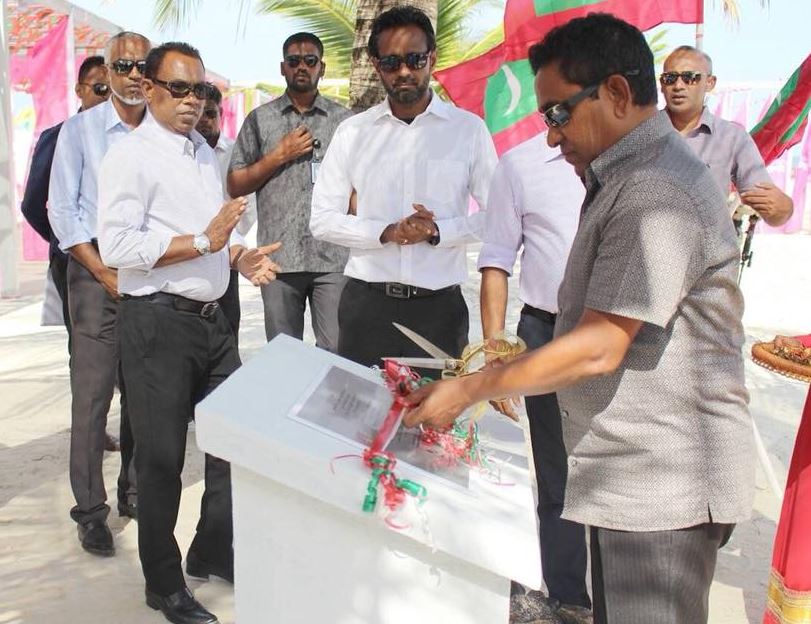 The President of the Maldives, Abdulla Yaameen Abdul Gayyoom, attended a special ceremony last week, held to mark the completion of the Lh. Kurendhoo Coastal Protection Project.
The main components of the project included dredging of 3,740m³ of material from the Kurendhoo coastal area and construction of 220m revetment, the Maldives Transport and Contracting Company (MTCC) said in their latest release.
This successfully completed coastal protection scheme, worth $537.000, was assigned to MTCC by the Ministry of Environment and Energy.
The event was also attended by Minister of Environment and Energy, Mr. Ibrahim Thoriq, Minister of Housing and Infrastructure, Dr. Mohamed Muizzu, CEO of MTCC, Mr. Ibrahim Ziyath, Members of parliament, senior government officials and other MTCC officials.
Related news
List of related news articles