PHOTO: TSHD Magdalen Returns to Long Beach Island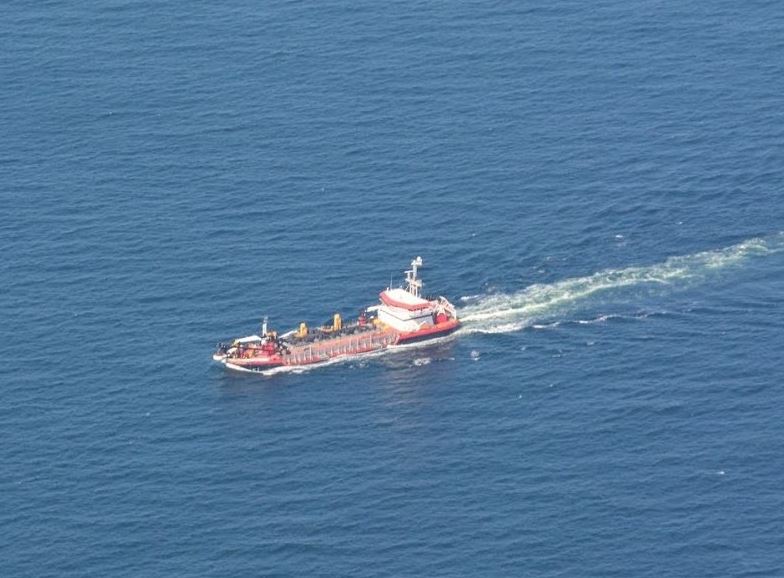 After nearly two weeks of severe weather, the dredger Magdalen returned to Long Beach Island, NJ, yesterday to resume dredging and beachfill work, the U.S. Army Corps of Engineers' Philadelphia District said in their latest announcement.
The twin-screw trailing suction hopper dredger (TSHD) is owned and operated by Weeks Marine Inc.
The Magdalen is one of the two newest, and among the largest, hopper dredges in the U.S. She is self-propelled and will bring formidable pumping power to off-load beach quality sand or other materials for land reclamation.
The dune and berm project is designed to reduce the risk of storm damages to homes, businesses and infrastructure.
USACE awarded a contract to Weeks to repair and renourish the three sections of the project that were constructed prior to Hurricane Sandy: Harvey Cedars, Surf City and a section of Brant Beach in Long Beach Township.
The contract calls for the dredging, pumping and placement of sand as well as dune repairs; crossovers and sand fencing repairs; and dune grass plantings. Beaches will be constructed from 100 feet to 300 feet wide in front of the dune system.