Ukrainian Sea Ports Authority to Expand Dredging Fleet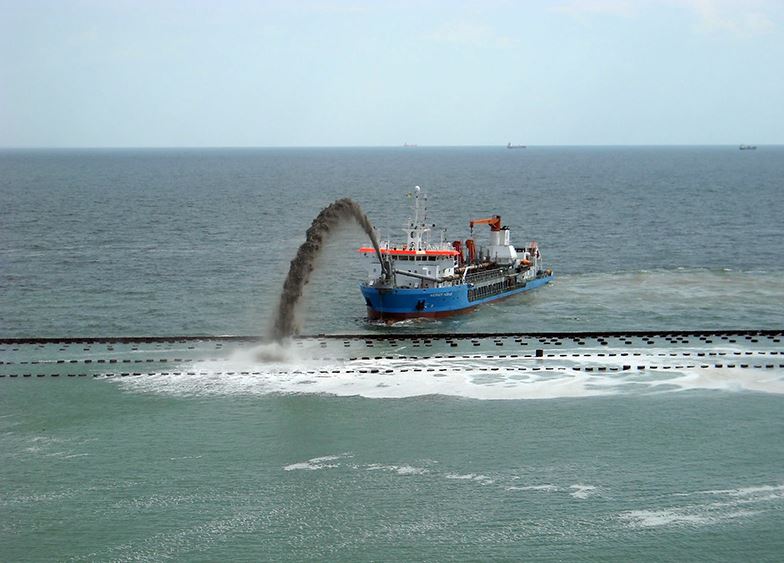 The Delta-Pilot branch of SE 'Ukrainian Sea Ports Authority' announced a tender for the procurement of a new self-propelled dredger earlier this week.
The vessel is necessary for the state enterprise to increase the capacity of its own fleet and conduct operational dredging works in the seaports of Ukraine, USPA said.
Commenting the latest news, USPA acting CEO, Mr Raivis Veckagans, said: "The new modern dredger will significantly increase the dredging volume that USPA performs with its own fleet. The branches of USPA have conducted, announced or planned 6 tenders on the electronic platform 'Prozorro', the scope of work for which exceeds 4 million m³. Therefore, an increase of our own dredging fleet is a very urgent task for USPA."
After commissioning, the new vessel will carry out the function of maintaining the passport characteristics of the water area of seaports and hydraulic structures under the USPA's administration.
At the same time, the annual dredging volume – taking into account the work of such a dredger – is expected to increase to 2 million m³ per year.
At present, the technical fleet of the SE USPA has three dredgers: Ingul, Meotida, Tiligulsky and one dredger in the structure of the Rion multi-bucket dredger, two dump-scows (Krymskaya-3, Krymskaya-9), hauler anchor MZ-318 located on the balance of the branch Delta-Pilot of USPA, as well as a stationary dredger NSO-6 SKIF and hauler anchor MZ-348 located on the balance of Bilhorod-Dniestrovskiy branch of USPA.