A Look Back at the Top Dredging Videos of 2018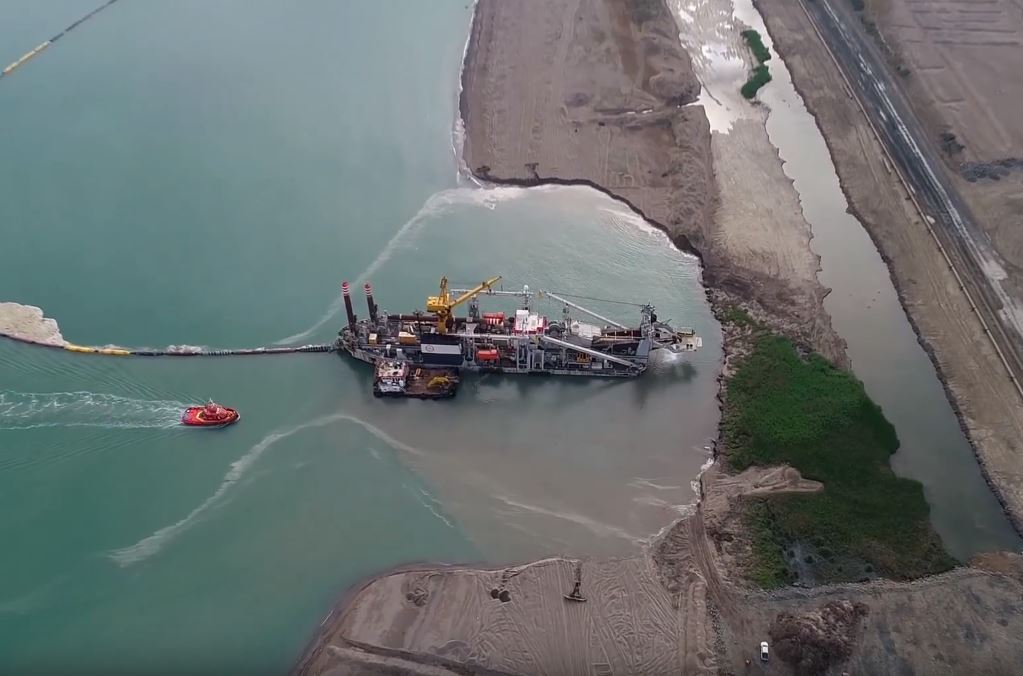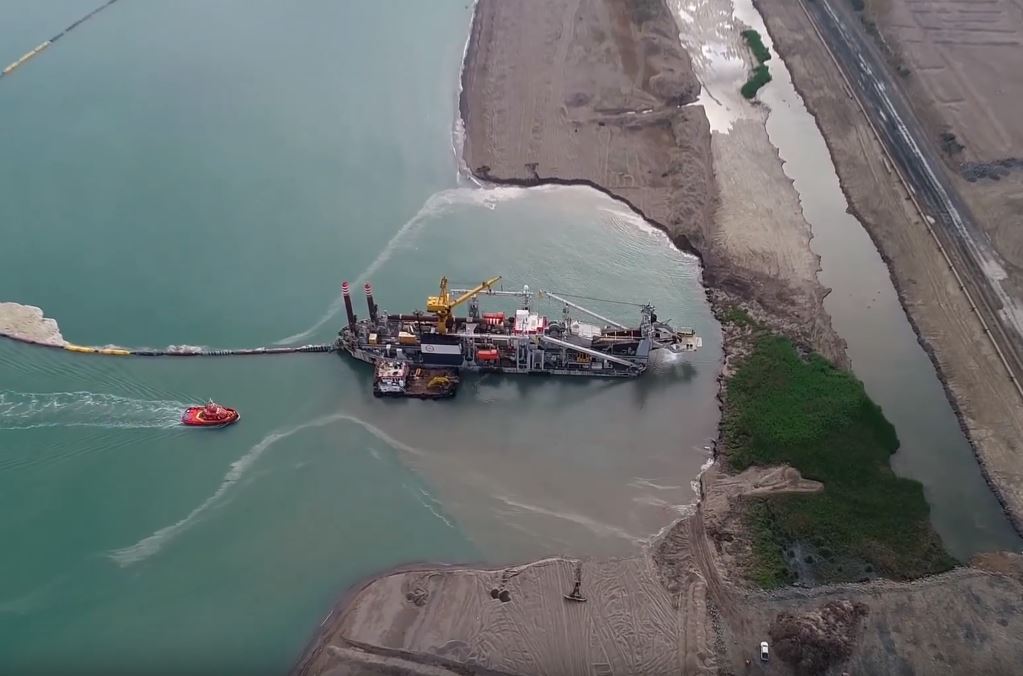 Dredging Today brings you an overview of the most popular videos from the past year.
VIDEO of the Vox Amalia Christening Ceremony
On December 14, Her Majesty Queen Máxima of the Netherlands christened Van Oord's latest addition to the fleet, the 18,000 cubic meters trailing suction hopper dredger Vox Amalia.
Royal IHC VIDEO: CSD Jarash in Dead Sea
Royal IHC, a Dutch company specializing in shipbuilding and equipment for maritime construction, has just released this amazing video of the cutter suction dredger (CSD) Jarash during her work in the Dead Sea in Jordan.
VIDEO: WASA Dredging Successfully Completes Their First Project in Denmark
During the project, the dredger Optimus – equipped with a 360 ton Hitachi excavator – removed over 900.000m³ of clay, silt and moraine from the Kalundborg Harbor area.
Boskalis Building Dangote Quays in Nigeria (VIDEO)
In Lekki, 80 kilometers east of Lagos, Boskalis constructed a new port and 700-meter-long sandbar breakwater for which Boskalis used the natural sand flow along the Nigerian coast.
Between July 2018 and January 2019, Jan De Nul's TSHD Bartolomeu Dias will dredge 5.5 million m³ of sand for the new safety dune and connected nature area.
Port of Baltimore VIDEO: Innovative Reuse of Dredged Sediment
This is the latest example of how MDOT Maryland Port Administration's Dredged Material Management Program continues to explore beneficial and innovative reuse of dredged sediment.
VIDEO: Launch of Dredging for Sustainable Infrastructure Book
During the second day of the CEDA-IADC Dredging for Sustainable Infrastructure Conference, the Dredging for Sustainable Infrastructure guidebook was launched.
VIDEO: Launching Ceremony of the CSD Spartacus
DEME's new cutter suction dredger Spartacus was launched on November 10 at the Royal IHC shipyard in Krimpen aan den Ijssel in the Netherlands.
VIDEO: Oamaru Harbor Dredging in Full Swing
Under the project, Rooney Earth Moving will be dredging a 120 meter long by 40 meter wide portion of the Oamaru Harbor channel to a depth of three meters at low tide (at present its down to about 1 meter at low tide), 7,000 cubic meters of dredging material is proposed to be removed from the channel.
Jan De Nul VIDEO: Developing Port of Filyos, Turkey
Jan De Nul has just released this incredible video about their work on the Port of Filyos expansion project in Turkey.
Royal IHC VIDEO: TSHD DC Orisant Sea Trials
The vessel was built by Royal IHC for joint venture consisting of Den Herder (Reimerswaal Dredging) and Group de Cloedt.