LNG Dredger Ecodelta Kicks Off Eemshaven Works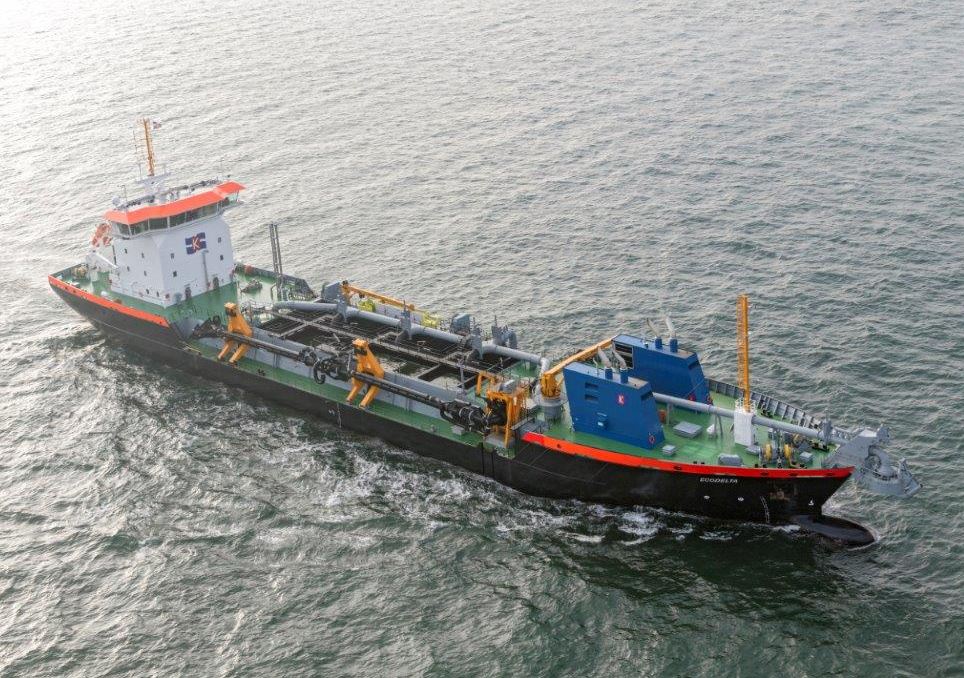 Groningen Seaports just announced that the first dredging campaign in the Eemshaven for this year is scheduled to start today.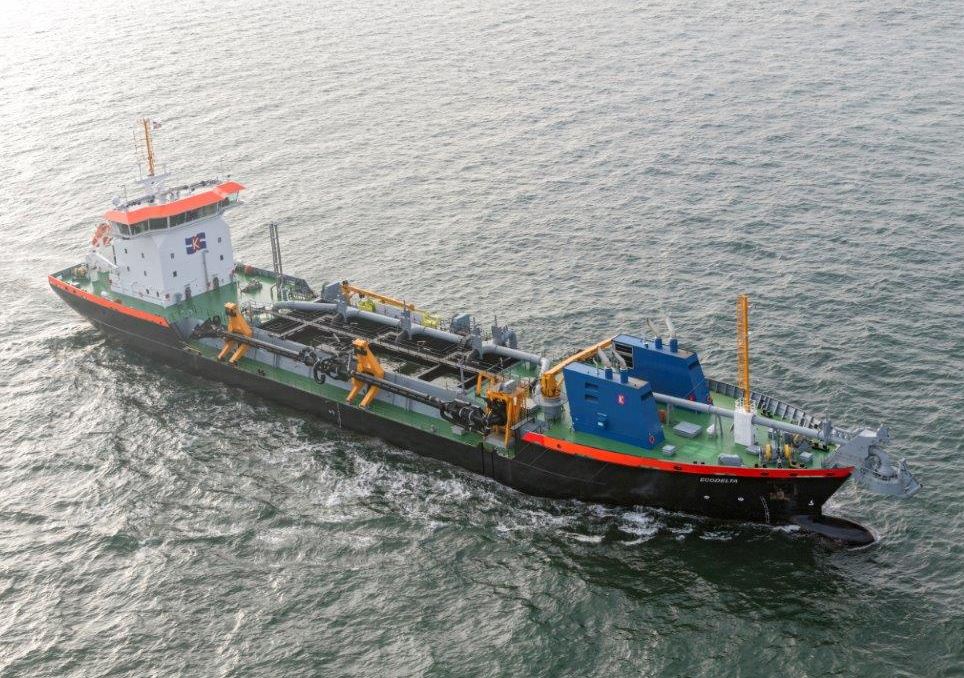 According to an official announcement, this is the first time that these harbor maintenance works will be conducted with an LNG-powered dredger – Ecodelta.
The dredging operations will start in parts of the Eemshaven where the most of sedimentation took place, mainly the Doekegat Canal and the Beatrixhaven.
The dredging program is expected to be completed in two weeks, and the next dredging campaign is set to take place in October.
The new trailing suction hopper dredger (TSHD) Ecodelta was christened on January 11, 2019, in Rotterdam.
Distinguishing it from a conventional dredger, the TSHD is equipped with two 'sweeparms' to remove oil from the water surface, allowing it to quickly react to emergency response situations.