PHOTO: Dinish Wharf Extension Works Move Ahead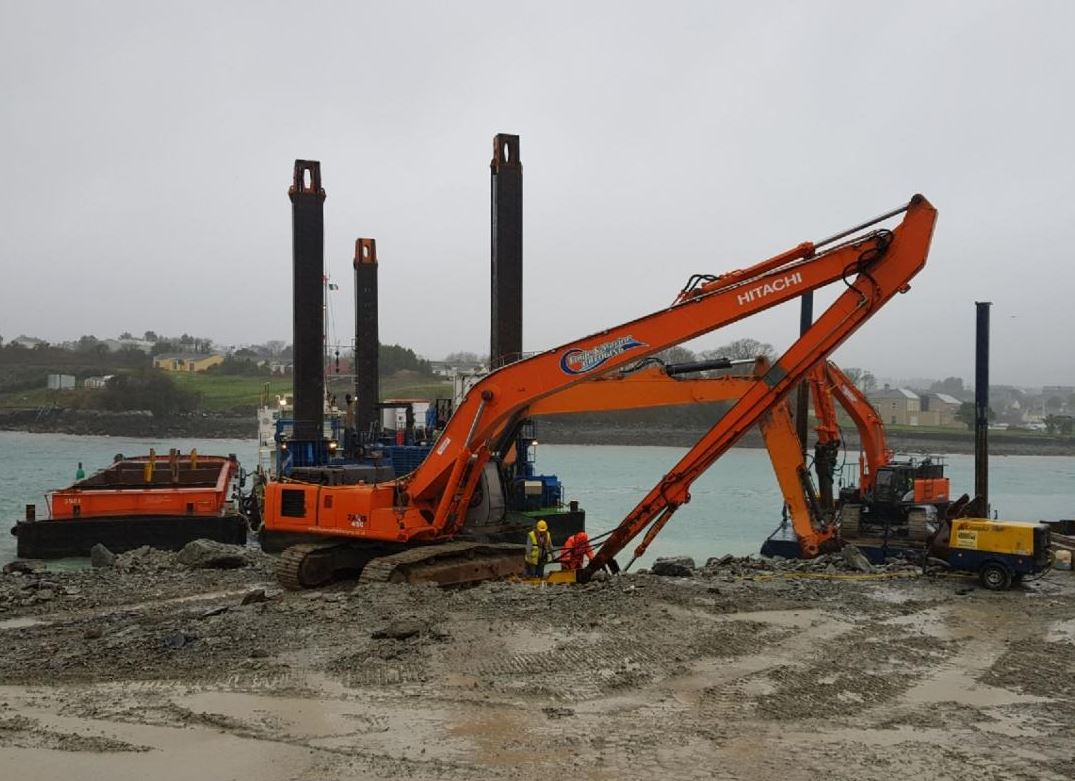 The Dinish Wharf extension scheme, located on Dinish Island, Castletownbere and undertaken by L&M Keating Ltd., is moving forward.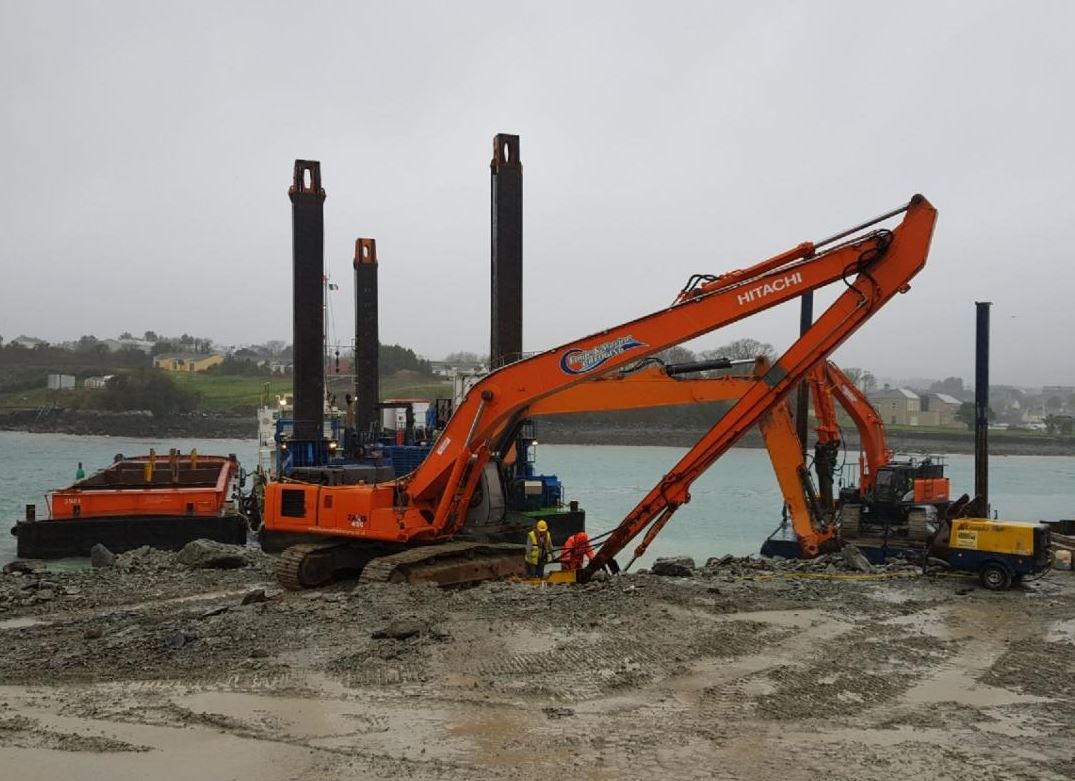 In addition to doubling of the Dinish Island facility through the provision of 216 meters of extra landing berth, the project will deliver approximately 2.2 acres of highly usable reclaimed quay storage area, two new major breakwater structures at the entrance to the harbor, the dredging of the navigation channel to -6.5mCD and the dredging of a berthing pocket to -8.5mCD, aimed to further facilitate landings by vessels up to 100m length overall (LOA).
"This is a very significant investment for the South West and will be a big boost to the Beara Peninsula and West Cork in general. The Project will double the workable quay space on Dinish Island in Castletownbere and will enable significant expansion in fish landings, on shore processing and general marine activity at this major port," said Michael Creed T.D., the Minister for Agriculture, Food and the Marine, at the signing ceremony of this €23.5 million contract in August 2018.
It is expected that the Dinish Wharf extension program will be completed no later than March 2020.